Content:
The topic of cheating is very relevant and, at the same time, painful. To find out about the betrayal of a loved one is terrible, especially if they refuse to call it so. So, where is the line between deception and ordinary communication? Is texting cheating? Well, it is not so simple as it seems at first glance.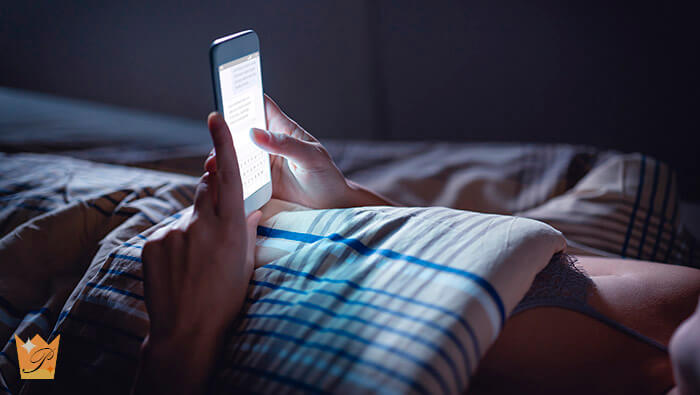 When is texting cheating? On the one hand, the situation when a woman communicates with other men becomes quite unpleasant. Even more alarming is the situation when communication takes place with one man. Women say that there is no friendship between the sexes, which means that they can be more than just friends. Therefore, a man, of course, begins to worry when his woman, who doesn't believe in friendship with men, begins to communicate with another guy and says that this is just communication. In fact, women never spend their time and energy on things that they are not interested in. If the woman communicates with another man, then she likes him for something (and it is not always about sexual desire). For example, if a woman is just bored in relationships, she can communicate with a man who understands and supports her.
Is texting cheating on your spouse? Yes, texting is perceived in some way as the appearance of a third person in a couple. And it is quite normal if the man begins to be indignant because his woman spends too much time in front of a computer or her smartphone, chatting with another man. If it is rare communication, then it is not a big problem. But if it happens daily or very often, then something needs to be done here. The same concerns women when they spot their men who practice single girls dating being in relationships.
Virtual treason is no different from a real one. It compensates the woman for what she lacks in a real relationship. Faced with it, a man experiences no less unpleasant emotions than if he saw his woman in bed with some handsome macho. You feel the ground go under your feet, your self-confidence disappears, your heart is hurt by betrayal and deceit. It seems like it is not real, but still, it is treason.
So, there is one step from virtual romance to real betrayal. Just because the "lovers" decide to make a real appointment at some point to look at the one who sent seductive photos and openly talked about their desires for so long. Interestingly, in modern women, the tendency to risk and real betrayal is higher than in men. A woman can initiate a meeting. So, it's hardly worth believing that it ends with texting.
Experts are sure that no one will visit social networks if harmony, tenderness, and passion reign in their relationships. Someone lacks simple attention, compliments, and declarations of love, someone has problems in the sexual sphere. Or maybe there is no novelty, sharpness of feelings, flirtation, and passion.
Twenty years ago, it was impossible to imagine that people met, fell in love and cheated on their loved ones, without getting up from their chairs. But with the advent of the Internet, all this became a reality. They say that everybody cheats on the Internet. Texting has made cheating easier and this is true!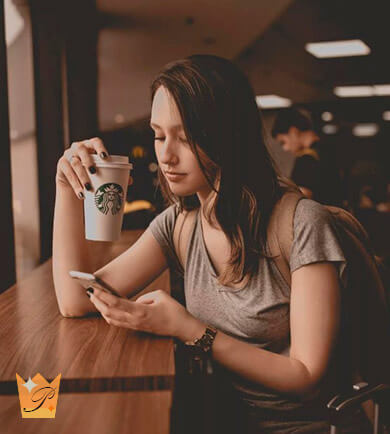 American psychologists believe that almost half of the betrayals are on the "conscience" of the Internet today. Is texting someone else cheating? Well, cyber passion has become the main reason for breakups. In Europe, they sound the alarm: in England, a third of young men and almost as many women do without real sex, being satisfied with a virtual romance – cheating via messages and chatting on dating sites or social networks. In Denmark, almost 65% of the adult population indulge in texting cheating. Cheaters have not yet been calculated, but psychologists say that one in five has problems, one way or another, associated with texting cheating.
Why do people cheat over text? According to some advanced Internet users, it has a lot of advantages compared to real meetings. For example, on the Internet, there is an unlimited choice of partners. Anyone can start an affair in cyberspace. The whole world is in front of you: blondes, brunettes, fat, thin, romantics, realists, from your city, from another continent, etc. It is fast, convenient, and easy. If a new friend seems uninteresting or boring, just add him or her to the blacklist. And you don't have any quarrels – that is, all that inevitably arises in real life.
Also, you can try on any image. Feeling insecure due to overweight or age? It doesn't matter! In virtual life, we introduce ourselves as a nice person of 25 years old. And for reliability, we can upload a photo of a little-known American celebrity. But the interlocutor on the other side of the screen can do the same. There were cases when the "passionate fan of brunettes" turned out to be the 70-year-old retiree. Not a single fan of virtual adventures is immune from such things.
Besides, people allow themselves something that they would never have allowed in real life. For example, they can describe their sexual feelings. And then they get into texting relationships cheating, involving their partners in it.
Treason has a very negative effect on the relationship between two people. However, it can be prevented. People should always talk and sort out their problems so that the relationship doesn't exhaust itself. Emotional cheating by texting is quite easy to notice. You just need to pay attention to the behavior of your girlfriend.
1. They delete search history
Is texting another woman cheating? Yes, it is, as well as texting another man. And thinking how to know for sure whether partners are cheating, you need to look at their browser. As soon as you manage to get to the phone, tablet or computer that they used an hour or a minute ago, it turns out that the search history is deleted since the check will reveal compromising evidence.
2. They change the password on social networks
Couples often know the page passwords of their soulmates. This doesn't mean that they daily correspond on behalf of each other, but this provides a level of trust. Having found that access to the page is now closed, you should worry. Life on the Internet is unpredictable, perhaps the change was forced due to hacking. However, to find out for sure that the woman is cheating, check passwords on other sites. If the change occurred in all networks, this clearly indicates the need to hide information.
3. They don't allow you to use their computer or phone
Aggression or a nervous state when approaching a computer during correspondence is an alarming sign. Is texting another girl cheating? Yes, and men know it, so they can easily spot a cheating girlfriend if needed. If the woman is busy typing a message to a friend or colleague, there will be no concern that the man sees the text. But attempts to close the browser, lock the phone or turn off the monitor are clear signs of hiding the truth, which suggests that the woman is almost certainly cheating on you.
4. They don't talk on the phone in the presence of their significant others
This suggests that their soulmates are unlikely to like their new "friends," so they want to hide them. And it's hard to phone them because the line is constantly busy. In this case, you need to find out from them with whom they talk so often. If your loved ones claim to be talking to their friends, then this is, most likely, a lie.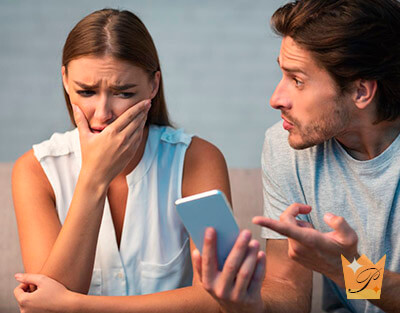 5. They don't show the screen of their smartphones
How to catch a cheating spouse texting other people? Well, the partner closes the screen of the smartphone when she receives a new message or immediately rejects the call. It is indecent to read other people's correspondence, but if she constantly tries to hide it from her man, then, most likely, her lover writes to her. Be attentive to such things.
One fine morning your loved one goes to the restroom, forgetting to take a phone with her, and you find on her screen, "Hello, dear! How did you sleep?" Your sleepy mood is volatilized. Now you need to know how to behave in such a situation.
1. Ask about her texting friend in a friendly manner
Scandals, quarrels, blackmail doesn't work in situations where the woman is chatting with another. This will only aggravate the relationship, and you certainly will not save it. If you find out about the correspondence, just calmly ask what it means. You should be as friendly as possible at such moments. Otherwise, your girl may get scared and keep to herself.
2. Let her know you worry about it
If a girl communicates with other guys while in a relationship, a loving and attentive partner will always try to understand her motives and reasons for such behavior. If you have to constantly look at your girlfriend's phone, then you should talk to your woman and let her know that you worry about your relationship. If you are a jealous person, then explain your feelings to your partner.
3. Calmly ask why she doesn't discuss these topics with you
If you use cheating texting caught methods and know for sure that a woman communicates with other men, keeps in touch with them, it should be clarified how real your suspicions are. Try to talk to her calmly, explain that you don't like her interest in other men. Express everything that you feel, ask her what she lacks in a relationship.
4. Display your trust in her
How much can you trust her? You can't love a person you don't trust. If the relationship is at a stage when people completely trust each other, you know all the shortcomings and are ready to put up with them, then you need to sit down at the negotiating table. It is worth talking and calmly clarifying with the woman why she is interested in others.
Psychologists insist that jealousy and control – this is about insecure guys. A strong and competent man can eradicate the reasons for this behavior of the girl so that she no longer has motives to communicate with others.