Content:
Our life has slowed down, people can spend a lot of time wondering what they want to do in life. There is no longer this "build your career till thirty". While gaining success in your twenties was always something exceptional, now becoming successful before thirty became something of a truly great achievement. Now it mainly goes like "Wow, he/she managed to figure out what he/she wanted to in life so early".
While Hollywood seems to be an exception, and it feels like actors mainly reach success when they are young and beautiful, but, a lot of them spend years starring in independent and exploitation films before getting some mainstream success. It seems that there are a lot of hot young actresses who gained success in Hollywood, but actually the lists are quite limited if they are truly devoted to famous actresses. Mostly when you check the lists of young and successful Hollywood actresses, quite often you start asking "Casey who?" and "Veronica what?". Well, today we are going to talk about top young actresses of nowadays, regardless of whether they've gained success in mainstream or indie movies or in TV series.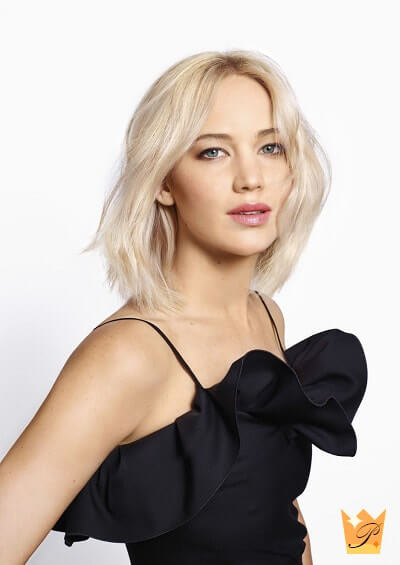 Jennifer Shrader Lawrence was born on the 15th of August, 1990, in Indiana Hills, Kentucky. At school, Jennifer Lawrence was involved in many activities like cheerleading, field hockey, basketball, and acting. She got her first acting assignment at the age of nine, when she played a prostitute in the play based on the Book of Jonah.
She was also fond of horseback riding and was eager to do that professionally, but she fell from the horse and injured her tailbone. As a result, she focused on acting, and considering the fact that now she is one of the best young actresses in Hollywood, she made the right choice.
Lawrence launched her career with a minor role in the made-for-TV-movie "Company Town", and appearing in minor roles on TV-shows "Medium" and "Monk". Her debut film role was in the drama "Garden Party" (2008). Her breakthrough performance came in a small-scale drama "Winter's Bone" (2010). The movie gained Lawrence an Academy Award nomination for Best Actress. Jennifer Lawrence gained recognition and wide popularity with the leading role in "The Hunger Game" (2012). The "Silver Linings Playbook" (2012) brought Lawrence an Academy Award for Best Actress. All in all, Jennifer Lawrence appeared in more than twenty movies, and is recognized as one of the most famous young actresses.
Camila Mendes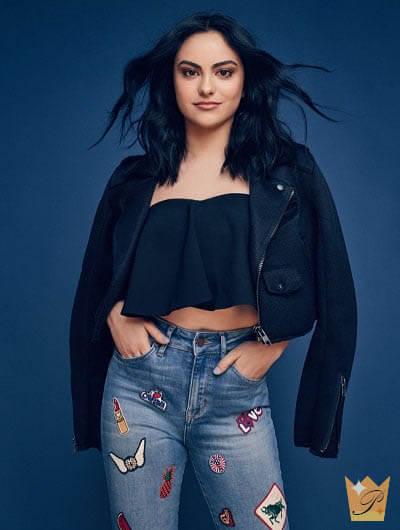 Camila Mendes was born on June 29, 1994, in Charlottesville Virginia, to Brazilian parents. She's a rising star and is already one of the best known young Latina actresses, despite the quite small number of acting credits. But do you need it when your first starring role becomes your breakthrough performance? Camila Mendes got the leading role in The CW's teen-drama hit "Riverdale". With praise from critics and the show having a 2 million viewership per episode, it makes no surprise that Mendes won Teen Choice "Scene Stealer" Award, and is already involved in three films that are going to be released in 2018 and 2019.
Emma Watson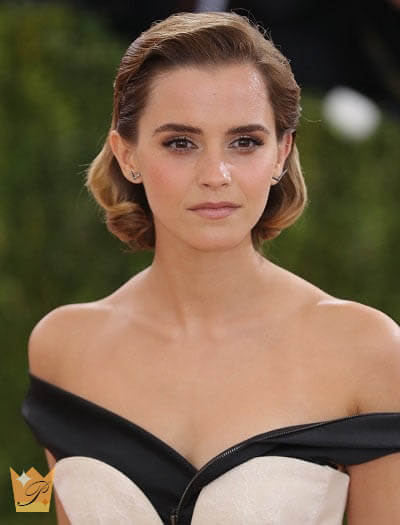 Emma Charlotte Duerre Watson was born on April the 15th, 1990 in Paris, France, to British parents. She lived in France until she turned five, moving to England following her parents' divorce. She wanted to become an actress from the age of six. And by the age of ten she was already performing in different school plays. Her professional acting career started at the age of eleven when she starred as Hermione Granger in "Harry Potter and the Philosopher's Stone" (2001). Quite often it seems that starring in sagas can easily ruin your further career, but not in Watson's case. Since the end of the Harry Potter saga, Emma Watson has starred in a bunch of critically acclaimed independent movies, and a few blockbusters, including "Noah" (2014) and "Beauty and the Beast" (2017), with the latter grossing over $1 billion worldwide. Nowadays, she's one of the most famous and well-acclaimed young British actresses.
Saoirse Ronan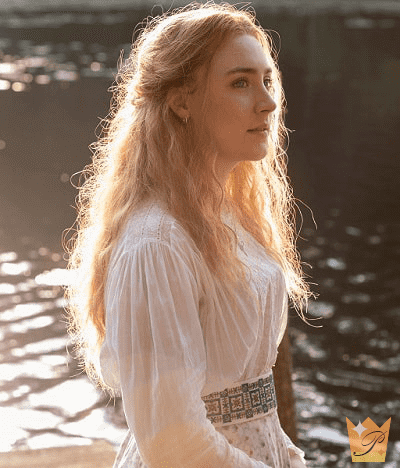 Saoirse Una Ronan was born on April the 12th, 1994 in the New York City, US, to Irish parents. In her early teens, Ronan moved to Dublin, where she made her screen debut, appearing in four episodes of the Irish primetime medical drama series "The Clinic". Her widescreen debut came in 2007, when she got a minor role in the romantic comedy " I Could Never Be Your Woman". Despite appearing in more than ten movies, Saoirse Ronan remained mostly unnoticed till 2014, when she appeared in Wes Anderson's "The Grand Budapest Hotel" and in Ryan Gosling's directional debut "Lost River". Still, her breakthrough performance is the leading role in Greta Gerwig's "Lady Bird", for which Ronan was nominated for the Academy Award. She's one of the most famous young blonde actresses under 30. Her next film is "Mary Queen of Scots", where Ronan would portray the eponymous titular character.
Zoe Kravitz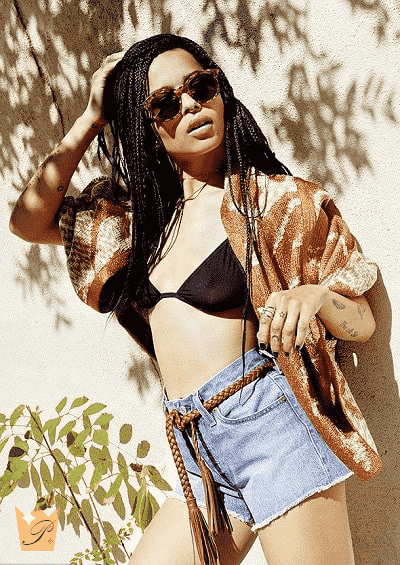 Zoe Isabella Kravitz was born on December 1, 1988 in Los Angeles, California. Being the daughter of musician Lenny Kravitz and actress Lisa Bonnet, Zoe becoming an actress was quite obvious. In 2007 she had two small roles in Neil Jordan's thriller "The Brave One" and in Scott Hicks' comedy-drama "No Reservation". Both movies were box-office success, grossing $170 million and $92 million respectively. Kravitz expanded her movie success further starring in the Divergent movie series and appearing in supporting role in "Mad Max: Fury Road" (2015). After that, she had a cameo appearance in the "Fantastic Beasts and Where to Find Them" (2016), which grossed over $800 million, starred in the murder-mystery thriller "Gemini" (2017) and comedy "Rough Night" (2017). Aside from the big screen, Zoe enjoys success on TV-screen. She appeared in eight episodes of "Californication" and starred in the HBO's hit drama series "Big Little Lies", where she acted alongside Nicole Kidman and Reese Witherspoon. With more than twenty acting credits behind her back, Zoe Kravitz is definitely one of the most famous young African American actresses.
Maika Monroe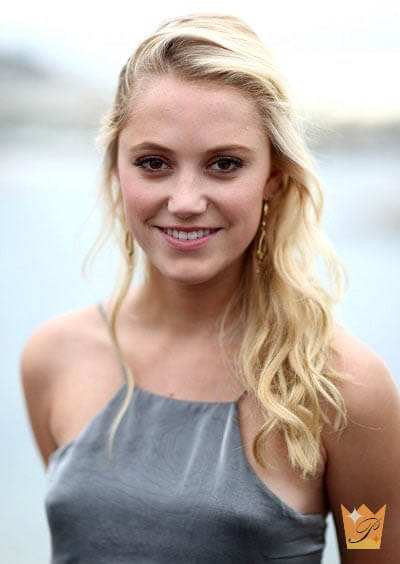 Dillon Monroe Buckley, better known as Maika Monroe, was born on May 29, 1993, in Santa Barbara, California. She made her screen debut in 2012, when she got a small role in the drama "At Any Price". 2013 saw the release of two films with Monroe, first being Sofia Coppola's "The Bling Ring", the second being Jason Reitman's "Labor Day". Monroe rose to fame in 2014 as a modern scream queen thanks to the released back-to-back horror films "It Follows" and "The Guest". Checking her filmography displays Monroe's deep love for indie flicks. But it doesn't mean that she stays away from big budget movies. In 2016 she portrayed Patricia Whitmore in the "Independence Day: Resurgence", which despite being less successful than "Independence Day" (1996), still grossed almost $400 million at the box office. 2017 saw the release of six films featuring Maika Monroe, including "Hot Summer Nights", where she starred alongside Thimotee Chalamet. Her 2018 credits include comedy-drama "After Everything", science-fiction thriller "Tau" and the upcoming drama "Greta", where she would star alongside Isabelle Huppert. Not being ashamed of her scream queen status Maika Monroe is one of the hottest young actresses.
Alicia Vikander
Alicia Amanda Vikander was born on October the 3d, 1988, in Gothenburg, Sweden. Being a child, she started acting in school plays and different stage production. Her first screen appearance came in 2010 when Vikander landed the lead role in Swedish drama "Pure". Despite having eight acting credits between 2010 and 2014, Vikander achieved global recognition with her roles in "Testament of Youth" (2014) and "Ex Machina" (2015), which brought her Golden Globe and BAFTA Award nominations for the best supporting actress. Her portrayal of Gerda Wegener in "The Danish Girl" (2015) gained her Screen Actors Guild Award, Critics' Choice Movie Award, and the Academy Award for best-supporting actress. With more than twenty roles to her credit, Alicia Vikander is definitely one of the best young brunette actress of the 21st Century.
Dakota Fanning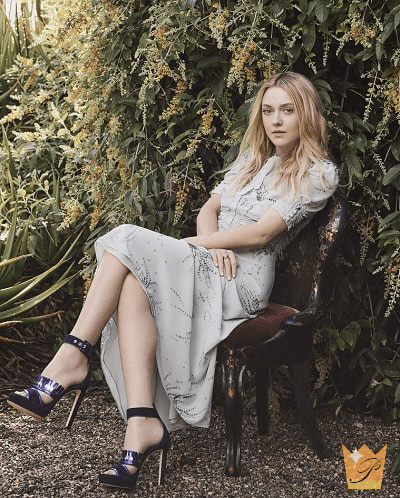 Hannah Dakota Fanning was born on February the 23d, 1994, in Conyers, Georgia, US. She rose to prominence at the age of seven, when she received a Screen Actors Guild Award nomination for her role in "I Am Sam" (2001). In 2005 she starred alongside Robert De Niro in a psychological horror film "Hide and Seek". The movie was a box-office success, but critics heavily panned the film. Still, Fanning's performance was praised. She gained popularity with the audience thanks to her role in the Twilight saga. In 2012 Dakota Fanning starred in the film "Now Is Good". While the movie received mixed reviews, her portrayal of a terminally-ill teenager was praised by critics. With more than forty movies behind her back, Dakota Fanning is one of the most successful beautiful young actresses of nowadays. Her next film is Quentin Tarantino's "Once Upon a Time in Hollywood" (2019), where she would play Lynette Fromme, one of the "Manson family" members, best known for her attempt to assassinate US President Gerald Ford in 1975.
When the next Hollywood star declares her ambitions in the business sphere, many wonder why she just does not become the face of a new brand perfume. Such skepticism is not new to successful and famous girls. Therefore, when screen stars go into more "serious" industries, social stereotypes apply even to the hottest young actresses. The nest heroines prove that you can succeed both on the set and in entrepreneurial activity. They have built their business before 30.
Mary-Kate and Ashley Olsen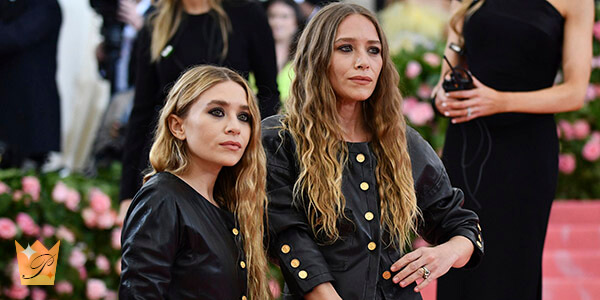 Companies: "The Row", "Dualstar", "Elizabeth and James" and "Olsenboye".
Famous for the film "Moments of New York" and the series "Full House".
Once, Ashley wanted to make a perfect white T-shirt that would suit women of different ages and for different types of figures. Gradually, the idea grew into a whole brand of luxury clothing "The Row", the clothes which are worn by Michelle Obama, Julianne Moore, Selena Gomez, and Reese Witherspoon. The fashion house has received three awards from the American Council of Fashion Designers. But that's not all: besides "The Row", the sisters own the production company "Dualstar" and two more clothing brands - "Elizabeth and James" and "Olsenboye".
Jessica Simpson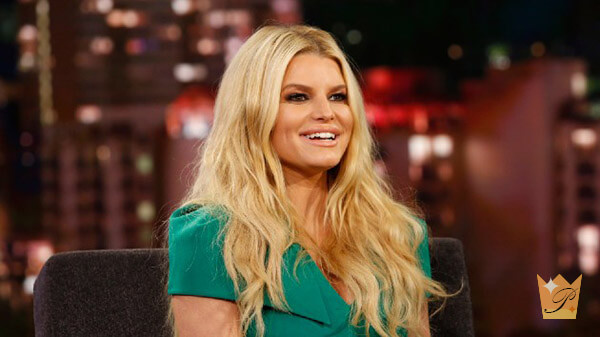 Company: "The Jessica Simpson Collection"
Known for the films "Dukes of Hazzard", "Ambitious Blonde", "Date of My Dreams".
The concept of the brand "The Jessica Simpson Collection" is based on the idea of ​​making girls of different concepts completely happy. Jessica Simpson herself knows what it means to be slim and not do, and what a strong pressure a woman experiences no matter what her body is. Over the ten years of successful development, the Jessica brand is located in 3,000 stores around the world and began to bring up to a billion dollars in profit per year.
Jessica Alba
"The Honest Company"
Known for the films "Sin City", "Fantastic Four", "Anesthesia".
When the actress was pregnant with her first daughter, her friends arranged a bachelorette party for the future mother and presented many children's outfits. Jessica washed them with a product for children's clothing, after which the allergy appeared on her body. It was then that she thought about the production of detergents, diapers, baby formulas, and other products without toxins. So the "The Honest Company" was found. Now, five years later, the company delivers 10,000 orders every day and is valued at $ 1.7 billion.