Content:
Love is an unpredictable thing, and you never know where and when you can find it. There is love at first sight when you are overwhelmed with joy, not even really knowing a person. And it happens that you've known a person all your life but didn't even think about a relationship up to a certain point. And one day, the question arises in your head, "How to start dating a friend?" Should I date my best friend? These dating tips will help understand everything.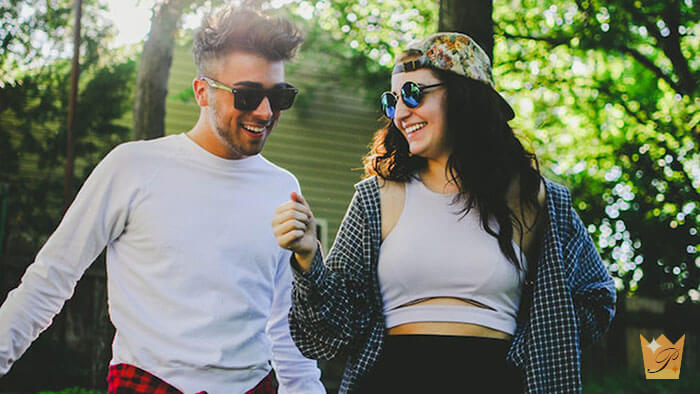 Stories about friendship, which develops into deeper feelings are often filmed by Hollywood directors. And, of course, people eagerly want to believe that this also happens in life. Such cases are not uncommon. There is an opinion that someone always counts on something more in a friendship between a man and a woman. For a you than others. long time, friends often can't step over the line, as they are afraid of various troubles that they may encounter in a love relationship.
If people were good friends before moving on to a love relationship, it means that they are already partly familiar with the habits and character of each other and can endure conflicts more easily. Therefore, love after a friendship has a place to be. Rumor has that a best friend relationship is considered the strongest. It is impossible to say whether it is so or not without trying. In any case, crossing the line, you risk, but no more and no less than if you meet girls now and enter into a relationship with one of them.
Everyone says that the strongest romantic relationships arise between friends. But no one talks about all the experiences that come with the decision to start dating your best friend. This is a real risk because if something suddenly goes wrong, you will lose not only relationships but also your friend.
Romantic relationships are not the same as friendship
Considering the pros and cons of dating your best friend, it should be said that being best friends and a couple is completely different things. You may have "chemistry," but people are really different in relationships and in friendship. Compatibility in friendship doesn't mean that you are compatible in romance. It is much easier to notice disturbing signs in someone who is not your best friend. We forgive and allow our friends a lot, and we never do it in personal relationships. Therefore, it can spoil everything.
The commitment may disappoint you
Psychologists say that this is actually the most important factor that distinguishes love from friendship. People don't just spend time together – they decide to be together and agree on something, including commitments. Friends have no obligations to each other. Partners are ready to keep their relationship (even if difficulties arise) and work on it if necessary. But it can be too difficult for those who are old friends.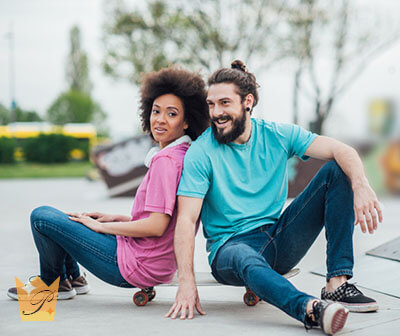 There may be troubles and awkward moments in intimacy The first intimacy can be awkward or ridiculous because you shared so many intimate details and different situations with each other. And now you two do it. Someone can overcome their shyness and is not afraid of their feelings. But friends quite often can't deal with it and just feel constrained. And of course, there can be any talk about normal sexual relationships. Over time, a couple can break up because of this.
You will need another best friend
You move from friendship to relationship and no longer have a best friend. In moments of difficulty or parting, who will you turn to if your best friend is the one with whom you have just broke up or quarreled? And it can be difficult to find a "new shoulder to cry on" or just a person with whom you can discuss something or just spend time when you want a break from your loved one.
Trust issues may occur
Think about the loss of ease of communication. A serious relationship is a real burden. Partners should take care of each other, call, find out how things are, help solve problems, and, trust, of course. You will have to let a woman into your life and actively participate in her life. Are you ready for this?
In fact, falling in love with your best friend is one of the best things that can happen to you. And we know at least 3 main reasons why perfect relationships always start with friendship.
1. You have shared memories and know each other well
You know things that are pleasant and not very. All this will become part of your common future and will make the relationship even stronger. You know how she is in a relationship. You gave her advice about the guys, helped her prepare for a first date a couple of times and became the person whom she could trust after a painful breakup. So, her behavior in relationships, as well as the methods by which she shows her affection, are familiar to you. And if you are considering going over the line, then it seems that she is quite suitable for you.
2. You know each other's interests
Most likely, you are constantly discussing men and women, so she knows for sure that you value straightforwardness, personal space and evenings spent together watching hockey. So, she will not overwhelm you with messages if you decide to spend an evening with your friends; she will immediately say if she is not happy with something and will not forget to buy a double portion of crisps before an important match.
3. You know how to cheer up each other, and you are comfortable together
Finding out the methods by which you can cheer up a new girlfriend when she is in a bad mood can take you a lot of valuable time. Loving your best friend, you skip this step. You spent years to figure out how to cheer up your friend, so now you are ready to write the book 1000 and 1 Way to Make Her Smile.
Also, this is the girl who saw you in any condition, so now little can surprise her. She survived the best and the worst with you. Only one question remains, "Do you still think the idea "from childhood friends to lovers" is bad?"
It is said that the strongest families are those in which spouses are best friends who openly and respectfully communicate with each other. Therefore, friendship is a good basis for a relationship, but you need to learn useful tips for dating your best friend so that not to ruin it.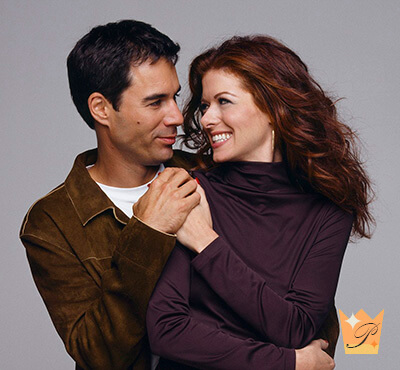 1. Think it over
Am I in love with my best friend? Before you act, you need to clearly understand your feelings and whether you need these relationships. Maybe you just don't have enough warmth and understanding right now, and you think that you have fallen in love with your friend. Take it as a fact that romantic relationships often spoil a very strong and long friendship, and don't think that this can't happen to you.
2. Flirt to check
Does my best friend like me? If you don't know, then check it. Flirting is a good way of checking the feelings of your friend. You can start, for example, with the help of choosing clothes for each other. Praise her beautiful legs in this little dress, and she may say something about your biceps in this new t-shirt. But the most important thing is to notice whether she flirts only with you. Maybe this is her ordinary behavior, and she talks like this with everyone.
3. Be honest about why you want to date your friend
The best friend seems a "good option." But besides trust and a sense of security, there are many more important points, for example, sexual attractiveness and the desire to be together, as well as the reliability of a partner and the absence of unpleasant statements about ex-boyfriends. Also, your goals, level of motivation, and social activity have to coincide. You can't do without it.
4. Accept the possible loss of everything
There is no worse way to ruin a new relationship than to think all the time who you are – friends or a couple. And even more so, you don't need to constantly twist the thought in your head of what will happen if nothing works out. If your friendship is really strong, it will survive everything.
5. Change your attitude
Show that your meetings are not routine for you. Get ready for it, behave differently (as if you are already a couple), give gifts (not only beautiful but also useful), make small surprises and, of course, don't forget to verbally assure a woman that her opinion and preferences are more important to you than others.
Analyze your friendship
Do you often communicate and spend free time together or are you just familiar through third parties? There are no "right" starting points for a successful transition to a romantic relationship, but it is still necessary to analyze the current situation and then make a decision. Often, a strong friendship is a good help for a strong relationship, when people know each other well and spend time together happily.
Build trust
Always support a friend in a tense moment to show concern and show willingness to help. If you are ready to entrust your secret to a friend or share a problem, you can open your heart. Confidence arises only after some time, but such a process can be promoted: Tell them about yourself - trust a person to gain mutual trust. Talk about your family, events from the past, dreams and goals, problems and experiences. Justify trust, don't be late and keep your promises.
Immediately communicate your expectations in the relationship
It's wonderful to date a friend, because you don't need to go through the dating stage, because you already know the man's quirks, you have mutual friends. Also, relationships with a friend can turn awkward if you do not share your expectations from the future. Do you need a person for pleasant meetings or a soul mate? The conversation is complicated, but you cannot do without it.
So, if your relationship becomes close, and you spend more time with each other, then you can try to talk about your feelings for your friend. It can be just a hint of flirting. After all, she may not be mentally prepared for this. It's enough to make it clear that you want something more than friendship. And then, a woman will decide whether she needs it or not. Actually, when friends date, then most likely, it will be a very strong and lasting relationship. Shared tastes and preferences, mutual understanding and common past are a good foundation for a stable relationship. Respect for each other, friendship and love – this is exactly what is needed to create a good family.