With the increasing popularity of online dating, the stigma surrounding it is gradually decreasing. Nobody is going to judge you for browsing another site to meet single ladies or gentlemen, instead of going on an actual date with someone you can be at your work or college. Still, some drawback from online dating, claiming that online dating is only for the desperate ones. Well, you can allow yourself traditional dating if you are into dating locals. But what to do if they are into dating foreigners? Probably, meeting someone while traveling?
Well, trying to date someone on a trip is not that easy. What if your prospective date-mate doesn't know English? What if there are certain traditions you don't know? Can you figure out what to do on a date in a foreign country? Needless to say that trying to date while on the trip can be quite dangerous. Probably, you should try online dating, right? But wait a minute! Doesn't international online dating mean that you communicate for a while before having an actual date? It takes all the intrigue of travel hookups. Does online dating have a solution for that? Well, if you want to know – continue reading.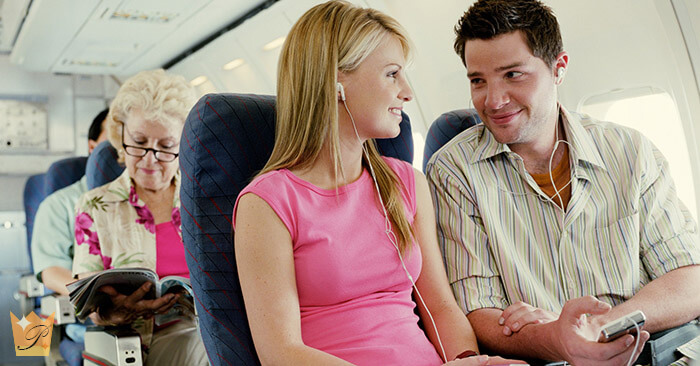 Three Main Reasons to Travel Dating Websites on a Journey
If you want to enjoy all the thrills of a travel hookup without risking your life, online dating has a solution for your – travel hookup apps. And if that sentence is not convincing enough for you, then you should check out our list of reasons why you should try travel dating websites and apps without any further ado.
The thrill
One of the main reasons why people avoid online dating for hooking up on a journey is the fact that it takes away the thrill. But that's only the concept of online dating. Yes, generally it takes you a few months to get to know your prospective perfect match before one of you visits one of your home countries for the first offline date. But travel dating sites work differently. They are designed for you to meet someone seeking for a partner while being on a date.
Convenience
Well, it is much better to easily find someone who's into travel dating or travel hookup then trying to find people like that on a journey. It is especially convenient if you are looking for a business travel hookup. Instead of going to some club with a vague possibility of finding someone, you can find your prospective date online from the comfort of your hotel room.
Safety
One of the main reasons to use a travel dating app is safety. Like no one is saying that using online dating apps is absolutely safe – we will get to it a bit later – but using a dating app for finding your prospective partner for a date on a journey is much safer then, as we've mentioned before, going to the club, there looking for a hookup gives you a vague possibility to find a partner, but the possibility to get into trouble is less vague.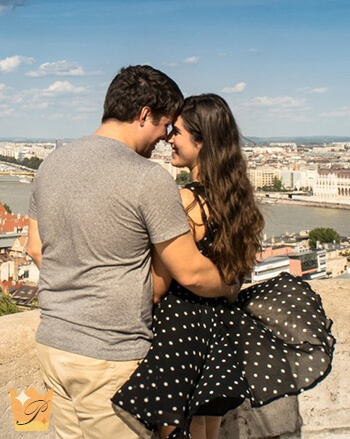 Crucial Travel Dating Rules of Safety
As we've already mentioned a few times – safety is your top priority when hooking up on a journey. And we've also mentioned that online dating while giving you a safer experience, doesn't guarantee the 100% safety. So, how to make sure that you are being safe when using dating apps while on a trip? We offer you to check it out without any further ado.
Make sure what you really want
People using dating apps on a journey for different purposes. You may be looking for a fellow explorer or a one-night stand, a sex-buddy from your country or a prospective partner from the foreign land. So, before going on a trip and using one of the apps or websites, you need to make sure that you know what you really want, as otherwise, you may get an awful travel hookup experience.
Learn the culture of your destination
Going to a foreign country without knowing the local culture may easily get you into trouble. There are different attitudes towards religion, men and women, sexual orientation, and even clothes in different countries. In certain countries, you can even get arrested for having consensual sex without being an official couple. So, you should always learn about the culture of your destination before packing your bags.
Use appropriate photos
The thing with travel dating and online dating, in general, is the first impression quite often being the last one. So, your photos must represent what you are actually looking for. Otherwise, you would be taken for a one-night-stander, when actually you are looking for someone to travel abroad with.
Use appropriate services
No, getting back to the fact that using an online dating site for travelers doesn't guarantee 100% safety. There are always scammers, especially if you are using some business travel hookup app. While there is a scammer elimination on the vast majority of the online dating sites, you still need to be careful. If the person asks you for money or acts strangely or gives too many personal details – like having a sick relative or asking you to lend them some money – it is better to report a person to the site administration.
Best Travel Hookup Apps and Sites
Well, we've been talking about sites for a traveling date, so it's time to figure out which of them you should use. Traveling singles dating has a variety of options online, from international websites to local hotel hookup apps. So, if you wonder what travel dating website or app you should use, we offer you to check out the list of the best travel hookup apps and sites without any further ado.
Tourbar
You want to get to know the culture of your destination and have some fun with the willing locals? Then Tourbar is your weapon of choice. It allows you to chat with people from thousands of travel destinations from the US, Europe, and Asia. It is an ideal place for those who are looking to find romance or friendship online. Aside from that, it allows you to connect with the local guides who would show you all the places for the sightseeing.
Travel Host Date
This site is extremely popular among travel daters for a reason. First of all, it has an extremely easy registration – all the site requires from you is your gender, email address and the password you would like to use. But that doesn't make it easy for scammers to get their hands on it, as the site checks each profile individually to eliminate fake accounts. After the registration, you are picking your desired travel destination, and the site matches you with people from that area.
Match.com
Match.com offers a variety of services, and traveling is one of them. The site has an enormous number of users – over 30 million. If you want to use the site for romantic travels, all you need to do is to mark travel or sightseeing among your interests, and the site's matchmaking algorithm will help you find people with the same interests. One of the most attractive things about Match.com is that the majority of options that you are provided with are free of charge.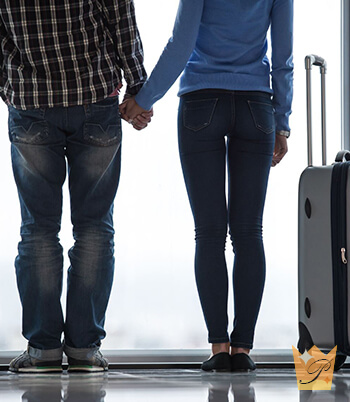 Travel Meet Date
Well, the name straightforwardly lets you know what this site is about. The site was designed exclusively for those who want to find their prospective match on a journey. The site allows you to post photos and information on your trips for other members to see. You can use a desktop version, and Travel Meet Date is also available as a mobile app, which allows you to find prospective matches while being on the board of the plane. Another useful thing is that Travel Meet Date provides you with travel tips for each destination point, which makes your experience more comfortable.
Your Travel Mates
Another site with the name that speaks for itself. The site's motto is "Heat up your holidays!", so you can see why this site is quite popular among single travelers. The site allows you to communicate with foreigners who are eager to meet foreigners, as well as locals who are seeking a travel partner, via emails, chats, phone calls, and gift exchange. The site has an advanced security system which eliminates the mere possibility of scamming, which makes it one of the safest places for your dating on a trip experience.
Match for Holiday
Wanna find a beautiful travel buddy? Then Match for Holiday is the site for you. It allows connecting millions of travelers around the world with ease. Aside from that, it allows travelers who have no money to find their prospective travel sponsors. This site is extremely friendly to representatives of all the minorities, thus the only thing which is required from you is being a traveler.
Travel Friends Date
Do you like traveling? Do you like communicating with friends from different parts of the world? You would like to find a partner who is as passionate about traveling as much as you? Then, Travel Friends Date will satisfy all of your needs. Here, you can match with friends for traveling together. You can find a prospective match as well. And the best thing about this site is that is absolutely free. Just make sure that you provide the required information about yourself, and you can easily start looking for new friends or partners who share your passion for traveling.
Enjoy Your Trip While Staying Safe
We've provided you with tips on how to keep safe while dating on a journey. We've also given you the list of apps and sites that you can use for finding your prospective match. So, all set now. You can start learning the culture of your prospective destination before going there or register on one of the above-mentioned sites and let your prospective partner tell you about their culture and traditions.