Content:
A person who doesn't have a significant other and is tired of being single, a priori can't feel happy. Good work, excellent relations with relatives and a lot of friends don't help in this case. The inner feeling of loneliness upsets, spoils the nervous system, prevents us from fully enjoying life and provokes melancholy and even depression.
Many people are sure that the absence of a partner makes their life miserable and inferior. However, don't forget that the main trait of mature and self-sufficient people is the ability to enjoy one's own society. And until we acquire this valuable skill, we will not be able to build harmonious relationships with the opposite sex. So, how to be okay with being single?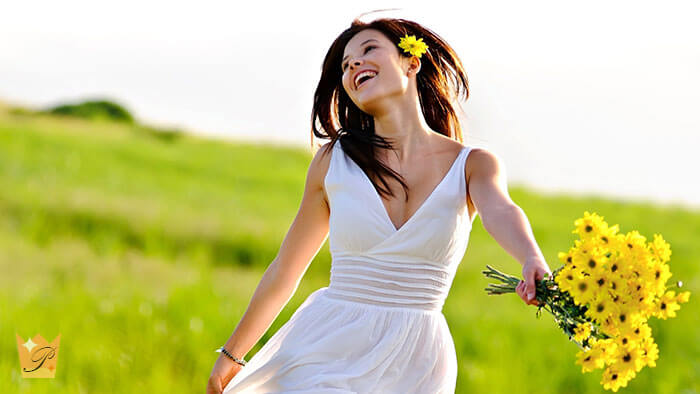 Loneliness strengthens the egocentrism of a person, and egocentrism, in turn, makes him or her strive for loneliness even more. This conclusion was reached by psychologists from the University of Chicago. Specialists analyzed information on 229 men and women of Hispanic, Caucasian, and African American descent, randomly selected from among participants in another study, which was conducted from 2002 to 2013. At the time of the start of the study, the age of all participants ranged from 50 to 58 years. Scientists were interested in how an excessive amount of time spent alone affects their character.
As it turned out, a person who leads a reclusive lifestyle for a long time becomes more and more self-absorbed - it is assumed that in this case a certain protective psychological mechanism is involved. In turn, the growing egocentrism provoked people to "go into themselves" even more strongly, although in this case, the dependence was much less noticeable. However, experts emphasize that even the moderate influence of egocentrism on the desire for loneliness came as a surprise to them. One way or another, the positive feedback made the lonely person move more and more away from society. According to the researchers, as a result, this could negatively affect their psychological and even physical condition - it is alleged that single study participants were faced with health problems more often than others.
A bachelor's life seems to be freedom and bliss for some people, while for others, it is longing and sadness. Some dream to find family coziness and peace as soon as possible, while someone seeks to stay lonely as long as possible. But who is right? What are the pros and cons of such a way of life?
Pros
If you are sick of being lonely, then just look at these advantages of a single life. Freedom can be considered the main postulate in favor of bachelors. It is freedom in all its manifestations – starting with the freedom of speech and ending with the freedom of business when nothing and no one prevents you from doing what you want.
The second thing is the lack of joint responsibility, which although is considered honorable, nevertheless, imposes a very heavy burden.
The third point is the lack of financial burden. Relationships consist of such situations when people break up just because of the lack of money. Sometimes single women seeking single men just want to get their money. The absence of a financial burden affects a man and a woman in different ways, but it definitely crushes both. There is never enough money in relationships, while a bachelor rare has such problems, moreover, it is always easier to provide for one than two, three or four.
The absence of communication problems is also an important factor in the advantages of a single life. You can communicate with whoever you want 24 hours a day, 7 days a week, 52 weeks a year, and all your life. When you are in relationships, most likely, you have to plan your meetings with others.
Cons
As for the main disadvantages of life without relationships, there are several of them, but they are no less important than the pros, of course. The very first disadvantage is the so-called irregular sex. Yes, you can organize it, visiting single women sites, but in relationships, it is safe, and you do it with your loved one.
The second huge disadvantage is the lack of family relationships, children, etc. Indeed, you have to experience all the pluses and hardships of family life, otherwise, there is a chance not to leave any traces of your life – neither good nor bad.
Besides, it is about the lack of physical and psychological support. You have to always rely only on your own strengths and capabilities in everything. But this is especially difficult when a single person needs help for health reasons. Also, a bachelor should have a sufficiently high degree of self-motivation for effective life and achieving goals. But there are very few people with high self-organization. Having a family can be a powerful motivator.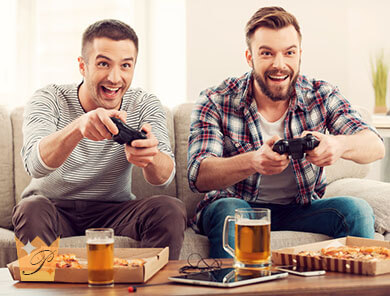 "I'm so tired of being alone," – many of us think. The desire to be loved is natural. How wonderful it is to wake up together, look into the eyes filled with love, see that someone feels good next to you, and this is mutual. Why am I alone? This question is asked by many people. And they can't find the answer. Let's figure out the most common reasons for this.
Your standards are very high
You say, "I'm tired of being alone" but, at the same time, you set high standards for future partners. Sometimes they are absurd, for example, people need an ideal growth or a particular eye color. Don't be such a person! If you are reading this article, you are mature enough to understand that there are no ideal people who are waiting for you to find them.
You are too clingy
Some people, who don't know their own worth, can't give freedom to a person they like. But constant importunity, persecution, words of love and control will cause only a negative reaction. Don't bother a person with your presence. Don't create a situation where he or she will dream of getting rid of such an obsessive friend as soon as possible.
You are too negative
Without exception, people like men and women with a positive and cheerful mood that energize everyone around them. No one wants to languish in sadness and boredom. For this reason, too negative people will cause a desire to escape.
You can't let go your past relationships
Breaking up is always hard. It can leave very deep traces in our souls, and you will remember how happy you were together for a long time. You say, "I feel lonely being single," but instead of coping with your pain, you are drowning in it. If you want a new relationship, you need to do something to cope with this pain and move on.
You have troubles with communication
You can't communicate with representatives of the opposite sex. You don't know what to talk about, how to approach and start a dialogue. If you don't know how to communicate with girls, don't know where to start a conversation, then dating sites will be the best option to practice.
In our society, loneliness is not perceived as something positive. Happiness has long been strongly associated with loved ones. Moreover, a successful relationship, mutual understanding, and love in the family are almost the only life goal for many. But are there advantages of being single? Yes, they are. You just have to learn to enjoy this state!
Become independent
How to be okay with being alone? When you are single, you realize that you don't have to report your actions to anyone. You will not upset and hurt anyone with your actions. There is no need to think about other people's feelings, desires, and emotions. You don't need to make others happy, wait for the approval and assert yourself in their eyes. This is tiring. Enjoy the loneliness! Constant interaction with other people can be mentally tiring. A little loneliness allows you to "recharge the batteries" and take a break from the emotional and psychological charge (often negative).
Explore and discover
How to be happy single? Don't drown in routine and try something new! Discover something that you couldn't do until recently: visit new places in your city or outside it (you can even go there by bicycle or roller skate), sign up for some master class, lecture or training, find a new hobby, learn to drive a car or play chess, try to create a website or arrange a thematic photoshoot, get a dog or take a pastry course. Any new hobby that you will be constantly engaged in or even occasionally is a wonderful opportunity to spend time with benefit and get to know something previously unknown.
Expand your social circle
If we are in a relationship, we often lose the incentive to look for some kind of communication outside the couple. When we close ourselves to a loved one, there is emotional stagnation in the relationship, there is no influx of information from the outside, and you are already bored with each other. Loneliness, on the contrary, constantly pushes us to an active social life – we maintain relationships with friends, easily make new friends, etc. When we are in the thick of things, we become interesting both to ourselves and to others. You can be single and happy.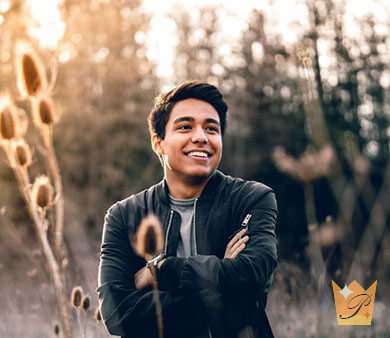 Rejoice at simple things
If you were not alone before because someone was constantly with you, it is quite difficult to get used to the emptiness and silence around. But it is here that new opportunities open up for self-knowledge. Now you will not share troubles and problems with other people. But you can enjoy your life to the fullest! And in this regard, you need to learn to enjoy very little things. For example, a favorite hobby for which you hadn't time before, a delicious dinner prepared exclusively for yourself, a glass of mulled wine while watching your favorite series, meetings with friends. You never know how many reasons you can find for pleasure even in the little things!
Reconnect with old friends
Surely there are people in your life with whom you didn't have quarrels and conflicts in the past, but you have not communicated for a long time because you simply didn't have time for this. You were busy with your partner. And now it's time to reconnect with some people. Call old friends whom you have not seen for years. Arrange a meeting with classmates. Think of your distant relatives and invite them to your home or go visit them yourself. Communicating with people whom you once knew well will be definitely less stressful than making new friends (although the second option will be a great pastime for a single person).
Communicate with other single people
You need to learn how to be single and happy. With those who experience similar feelings and situations in life, it is many times easier to find a common language. You can even establish a strong emotional bond, and you can become great friends. Perhaps someone needs more support and help than you. By comparing situations and helping others, you become stronger. And the fact that you will have a lot of free time, not burdened with worries about a partner or family can be even better for you. It will be much easier to live, and you can even agree on an exciting adventure trip. Isn't it a good option to relax?
You will get the opportunity to treat yourself
Another important bonus that you can get alone is the ability to start appreciating yourself simply because you are who you are. The sense of self-worth gives us the very inner core, thanks to which we remain ourselves in a relationship, and not merge with a partner. Having developed this quality, you will no longer be able to fall into a toxic relationship. Therefore, it is not at all necessary to ask for something from others. Start with yourself and treat yourself to some nice little things. It is a unique opportunity to constantly develop, grow and, again, strengthen your personality.
Having overcome the discomfort of being single, you will learn to rely only on yourself and your personal resources. It is important not to focus on the bad. You have to learn how to enjoy being single. Think of this period of life as of something useful and even necessary to some extent. It is something that will give additional experience, time for self-improvement and self-realization. Don't worry, your loneliness is temporary, it will not last forever. However, be able to live these days properly and don't regret them a minute.