Content:
The first thing the visitors of your profile see is your photo. It is the source of their first impression of you. That's why you should choose the right photo. Sometimes it happens that your profile is visited enough, but people don't reach out to you. Maybe the reason for this hides in your profile picture. This article will teach you how to achieve popularity by upgrading your photo in best free photo editors.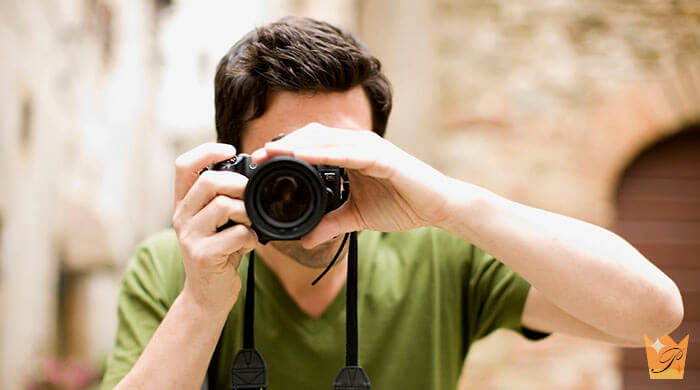 1. You should be alone in the photo
Do you have wonderful photos where you look very good, but you in a company of other people in it? Then you shouldn't choose this one to upload to your dating profile. Do you want to show what is important to you and add a photo of the family? Unfortunately, we do not recommend using group photos for the main profile photo. After all, when looking for a loved one, it is only about you, not about friends or family. If there are other faces in the picture, they will distract attention from you.
Perhaps you have a photograph in which you were captured in an unusual situation. When you were surfing in the Caribbean Sea, riding a horse or skydiving. No matter how cool this photo is, you still need to make your choice in favor of the portrait. Be sure to add a photo showing your interests or hobby, but do not make it the main one. Because the main photo is what a person sees first when visiting your profile. People want to see your face, your eyes, smile, and facial expressions. Anyone who is interested in your main photo will be able to find out more about you by looking through your photo album.
2. Be open
Do you want to encourage other users to take action? Select a photo where you are looking directly into the camera. Smile! After all, it attracts people more than a serious facial expression. Avoid photos with accessories such as sunglasses, hats, etc as they create the impression that you want to hide your face.
Choose a photo in which you look relaxed and smiling. Such a photo creates a feeling of friendliness and leaves a positive impression.
3. Do not let your photos make a false impression
The temptation to slightly embellish yourself and your life always exist. But choosing a photo where you are ten years younger, more muscular or slim will only lead to future disappointment. To avoid unpleasant situations, do not succumb to this temptation. After all, you also want the user who you've started communicating with would to be as attractive in real life as in their profile. If the photo does not match the real state of things, then you will feel scammed.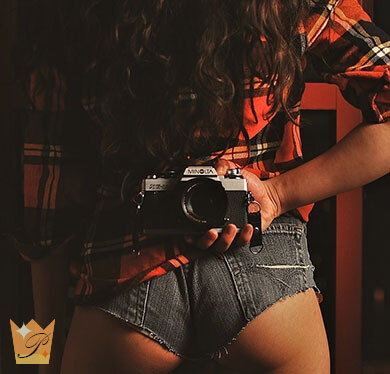 4. If you cannot find the right photo, make it
Do you have a current photo that suits all the requirements? If a «perfect» from a formal point of view photo isn't to your taste, then take your time and have a little photoshoot, you deserve it!
Ask your friend or a family member to take a picture of you. It would be better if the background is bright, but it shouldn't divert the attention from you. Avoid being photographed against the light, so do not stand in front of a window or a doorway with your face to a more illuminated room. Otherwise, your face will look too gray and dark. Then edit your photos using one of the iOS photo editors, and here you are!
Or contact a professional photographer. Your efforts will pay off as beautiful profile picture will increase your chances to meet someone online.
What photo mistakes can really discourage people from starting a conversation? What photo ideas are so bad that even free photo editing software won't help? Read below.
Excessive narcissism
Excessive self-confidence can be really felt through the photo. So, try to watch your facial expression while being photographed. Do not spread bad vibes. Photos with a haughty facial expression will not add to your friendliness, or increase chances of success. Even fancy open source photo editors won't save the situation. That is why you should try to look more down-to-earth in photos.
Grammar mistakes
The caption to the photo is also very important. Self-respecting people will not make friends with poor-educated people who have not learned their native language. In ordinary life, your ignorance of the grammar rules can be masked but not on dating sites. Good photo editors will polish your imperfections, but illiteracy doesn't add to your attractiveness. Try to use simple sentences if you are not sure and check the captions to the photo before posting it.
Negative attitude
Most users do not like the overly negative or depressed mood of the photo. Suffering and despondency are more suitable for adolescents than for mature adults seeking for strong and happy relationships. Do you want to attract the attention of potential candidates and make your photos on the dating site attractive? Try to send positive vibes, it attracts people both in real life and on the Internet.
Not enough information
Of course, brevity is the soul of wit, but this cannot be applied to online dating. Take time, upload a photo of your regular routine, your job, so that people understand your lifestyle and kind of activity. The same boring selfies in front of a white wall will only cause suspicion.
A little party never killed nobody
Yes, but not when it becomes a lifestyle. Few people would have a desire to continue acquaintance if they noticed numerous photographs from parties in the profile. Photos in which you are drunk, dressed provocatively or flirt frankly with the opposite sex are not the ones to serve as your main photo.
Sunglasses
Do you think that sunglasses add mystery to your look? Of course, but you should better avoid them if you want to meet your love. To start relationships, you need to trust your interlocutor. How can you do this if you don't see their face? Do not hide your best features under accessories. After all, the eyes are the window to the soul.
Group photos
Do you want to get to know each other faster? Then do not force your dating sites users to search you among 15 other people in the picture.
Inappropriate use of Photoshop
The kind of the photo world itself and other photo editors like Photoshop can, of course, work wonders. But if there are too many special effects and detailing, it will scare away the potential candidates. Collages, colorful frames, bright filters, and photo montage will make users close your profile forever. So, read below how to avoid the overuse of most popular photo editors.
If you are looking for a serious relationship, then you should embellish neither your biography nor your pics. Be honest and do not be afraid to scare potential partners away - it's more likely that you will not disappoint them when you meet. Do not be too critical to yourself. Your image should coincide with your reflection in the mirror to find a person who will definitely become your perfect match. No matter how much you have corresponded on the Internet before, you start everything from scratch when you meet in life because when you get acquainted and communicate on the Internet, both of you try to show your best sides.
Don't be one of those the main goal of which is to impress and not to find a partner. According to a study by OKCupid, one-third of the top-rated photos on the site has been around for more than a year, which means that they do not necessarily reflect the real appearance of the owners. In addition, many users exaggerate their position, salary, and even lie about their growth that is completely illogical. You decide what info to share, and few people mention their shortcomings, getting acquainted on the Internet. So, don't forget to update your pics if you don't want to disappoint a girl when you meet in person.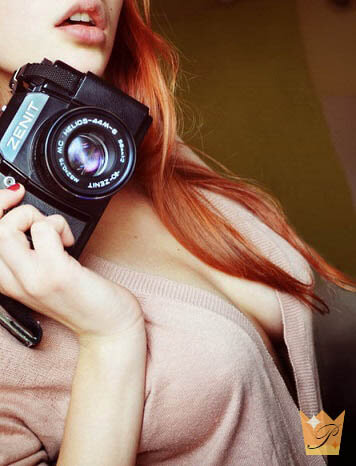 Perhaps 90% of all photos are now being taken using smartphones. There are thousands of cool photo editors in the market. How do they differ from each other, and is it worth paying money for their purchase? In this list, we've tried to collect the top photo editors for the iPhone and described their advantages and unique features.
ProCam 5
It is quite an old and popular application for taking photos and editing videos. First of all, it is worth saying that the application has many features for the process of taking the photo itself. You can change the ISO, set the shutter speed, white balance, aspect ratio, and so on. Not all of these parameters can be changed in the standard Camera application on the iPhone. In addition to photos, in this application, you can also shoot a series or a video both regular one and a Timelapse. After shooting frames can be added, or you can upgrade an image using filters and other settings, such as brightness, contrast, blur, and much more. ProCam 5 will be especially useful for photographers who like to shoot using iPhone.
Pixelmator
Probably one of the most famous and the best photo editing software for iOS. Pixelmator has much in common with iPhoto, a great application, the support for which has been stopped with the release of iOS 8.
Pixelmator can both edit photos and make collages, turning into an easy-to-use-photoshop. From the presentation in the AppStore, we've got to know that you can transform your images into a real masterpiece, but you will need to find an initially great photo for this. The interface is simple and convenient, and the functionality is impressive. This paid app is worth the money.
Darkroom - Photo Editor
A simple application from Bergen Co. It contains good filters and a standard set of image editing instruments. The disadvantages include the fact that you cannot take pictures in the application itself. This is just an editor.
On the other hand, the app gives you a possibility to create your own filters, save and share them. For this opportunity, you will need to activate the PRO mode for $2. Excellent work with filters is a distinguishing feature this app. It is also one of the best photo editors for Android.
Enlight
A huge number of features and extensive settings gives you the complete freedom of creativity. Each editing section has an instruction on how to work with it. Therefore, difficulties with the application should not arise. In addition to filters and correction features, you can overlay text, paint on it, make a collage, add a frame, etc. This is a universal photo editor for iPhone, but this app is not free.
PicsArt Photo Studio
There so many great and free photo editors. PicsArt is one of them. This social network is for creative people. You can upload your photos and drawings to your account, which distinguishes it from Instagram. Registration is needed to upload images to your profile, but you can edit pictures or blend filters without logging in.
The application is rich in correction tools. In addition to the news feed, there are good collections and competitions inside the app. The possibility of manual focus stands out from the rest of the tools. This is a great feature which is not standard for the Camera application. We recommend you this app. Share the results of your work and admire others. It is free.
Rookie cam
The application is famous primarily for its convenience. As in many other photo editors, there are a lot of tools inside Rookie cam. You can also shoot a collage or make photos on the go. Choose one of the many types of frame layouts and start shooting. The ones you use the most will be within quick access. This app also has a lot of options when it comes to creating collages. It is free.
PICSPLAY 2
The creators of Rookie Cam made another application for photo correction, which has perhaps even outdone its predecessor. It includes many improvements and new photo editing tools never seen before. However, some turned out to be paid, and you now need to purchase a PRO version to have the access to the full range of them. Those who do not want to pay extra can use this photo editor on their iPhones for free. But the app will place a watermark on each photo. However, with this really cool photo processing application, even a bad shot can be turned into something interesting.