Content:
Some women say men are not romantic. Indeed, sometimes we don't know how to plan a romantic date. We have no idea about the vibe, how to dress, and where to go. If you are that rare percentage of guys who always know what to do for a date, good for you!
My girlfriend always complains that our dating life doesn't have any novelty. It is hard to invent new ways to impress each other, especially if you've been together for a long time. But let me share with you some ideas on how to plan a romantic date for your girlfriend.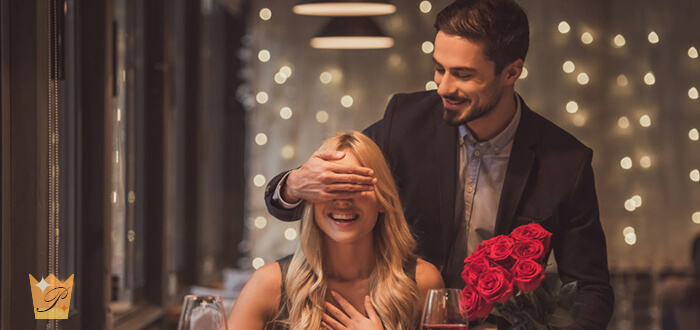 If you are interested in single ladies online dating, you may believe that everything starts with money. But it's all far more innocent. If you think that a good date should look fancy or expensive, you are wrong. Women are far more attached to memories and attention.
If you buy her an expensive but unnecessary gift, she might like it. But compare this to an experience you can give her. Are you attentive when your lady talks? Do you know her favorite food, hobbies, movies, or favorite color? Well, if you don't know that, you should start by collecting the data.
According to a 2015 Men's Health survey, 48% of women prefer a romantic man. And a whopping 93% of women prefer to be asked out on a date by a guy. So statistically, you would please almost every girl by being the first to invite her on a date and would satisfy almost half of women by being romantic.
How to plan a date? If you are searching for ways to impress a girl, this is the right tutorial for you. Here is what you should do.
1. Test the waters
If you are not sure what your beautiful lady likes, try to get to know her first. Ask her about favorite colors, flowers, movies, comfort food. Try to establish a deeper connection with this woman to see the experience of dating through her eyes. Does she like soft mushy stuff or extreme and tough dates. What does she think about equality? Does she want a man to be a big boss or take initiative instead? Would she prefer dating for introverts or a flashy rich date to stunt on her friends on Instagram? To make the best date, you need to establish the tactics first.
2. Know your enemy
Does she have allergies? Seriously, no one thinks of that detail, but stuff like that can ruin your first date in an instant. If she's allergic to seafood, it would be great to know the details before deciding to take her to a seafood restaurant. If she hates flowers, there is no need in buying her them. If your girl is allergic to animals, don't try to take her to the zoo. That goes without saying. Tiptoe around topics she finds insensitive and don't do things that would rather upset her because ironic situations are unpredictable.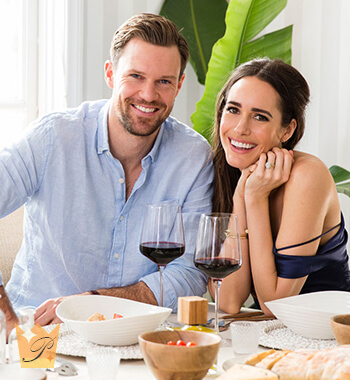 3. Know when she's ready
This one concerns not only physical time. Knowing when your girl is ready for a date can mean a lot of things. First, don't push too much if she doesn't feel you yet. Second, make the best time to invite her out. You want to ask a girl on a date when she is relaxed, unbothered, and ready to communicate. You don't want to take her on a date after a nervous working day, a big laundry day, or after the family drama. Be sure she is "in the mood" for a good dinner.
4. Define her type
Does this girl prefer to stay inside or go outside for a date? That stuff is easy to know, judging by her interests and hobbies. If your girl is not very social, do not try to "make her relax" by taking your date to a party full of unknown people or a club. And vice versa, if your girl is a courageous and adventurous type, you won't impress her by a home dinner.
5. Think about gifts
Gifts are not the most essential thing on a date, but if you don't know how to plan a first date, it is better to have something in your hands for her. Buy her flowers, sweets, or just a heartfelt handmade present. This will make your date from 1 to 10 by adding a personal touch and making a girl remember you. A letter she can open after a date would be a romantic reminder of your personality.
6. Estimate the price range
You probably know what I mean by this. Some women are more high maintenance, wanting to attend restaurants, cruises, and exclusive parties. There is nothing bad in maintaining that lifestyle, but if you do not support or lead it, you will end up looking too simple. And vice versa, not all women want expensive dates. For some, being invited to a top-tier restaurant would be an overkill. Not every lady likes to dress to impress.
7. Choose how intimate you want to be
If it is one of your first dates, I would not recommend you going too far. If you see that a woman is serious about you, inviting her for a lingerie party for two may seem insulting. It is better to maintain that healthy distance during a first date to show your good intentions (unless you mutually want to be more intimate from the start).
8. Night or day?
The time of your date is very important because it adds to the atmosphere. If you are going for a mindless lighthearted date with a stranger girl, it is better to meet up during the day. How to plan a picnic date? During the daytime, of course! But if you want to move things further or know this person well enough to be romantic, nighttime is your time. How to plan a date night? Just invite her to the movies or a romantic dinner place. Walk under the stars and enjoy each other.
9. Decide on a perfect place
Again, based on the type of woman you date, invite her to a place of her dream. For some, it can be an exhibition, a concert, or an amusement park. Other women would adore an exquisite dinner, winery, garden, or beach.
10. Decide on the atmosphere
How seriously do you want this date to be? If you want a fun and silly date, go to a park, movies, or skating rink. Want to get to know each other? A quiet date like a picnic would be the best choice for you. Are you both foodies? A restaurant is a good choice. Want something spicy and romantic? You can invite her home, to a restaurant or somewhere with a mysterious atmosphere.
Most dates are generic, I'll admit that. Our life is not a movie, so inventing a good place for a date can be hard. But if you try these things, you will always be right.
1. Bring her a little gift
Make yourself special by reminding her of a person who took her on a date. Whether you end up together or not, make something timeless and romantic. Even giving her your sweater when it's cold would be a great move. You can gift charms, hand-made jewelry, cute stuffed animals, or books. Whatever you leave in her house, it will give an impression of your presence she will find flattering.
2. Don't forget about courtesy
Everyone likes to be treated right. You do not have to court like in the 19th century, but you should remember about manners. Women like men to open a door for them, offer to pay the bill, or put on a coat. Some girls are more casual and won't mind skipping these rules. But it is easier to offer those things and then stop doing them if she doesn't want than not doing them and making a bad impression.
3. Be active during a date
Whatever you decide to do, don't stop at deciding on a place. If you want to make a perfect date, you want to go all the way, creating the atmosphere and being a pleasant companion. If you are shy, prepare a list of icebreakers. Don't wait until the girl decides to ask you questions and answer them for you. Be an active ball of energy, showing attention, and rocking her world.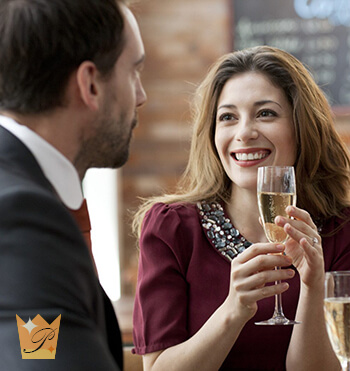 4. Get to know her better
This rule works with every couple, a new one, and those who are in committed relationships for ten years. Use each date as an opportunity to open up to each other. It is okay to talk about problems and insecurities during your dates. There is no code of approved topics. It is better to have a heartfelt conversation rather than stay superficial, avoiding stepping out of your comfort zone.
5. Surprise her
An unforgettable date is when you create memories you can remember years after. When you are on a date with a girl of your dream, try to think about an anchor. What situation, place, or item can grab her attention? If you plan a date night, go to an outstandingly romantic place that will be hard to forget. And even if you cook food together, try to present it most creatively and insanely, leaving only the best memories in your mind.
6. End a date properly
A good date ends when the two crave for some continuation. Sometimes you can allow it, but don't end date when things become bittersweet. It is better to leave one secret about you, a cliffhanger for the next date. Don't try to multiply your awesomeness by having sex, asking to meet her parents, or sharing corny stories about your school life all at once. Leave something for her imagination.
7. Make sure she got home safe
It is an important rule that men forget for some reason. Even after a date officially ended, you are still responsible for the rest of the evening. A woman will judge this experience as a whole, so try to stay perfect from getting on time to making sure she got home safe. Even if you live under the same roof.
Now you know how to plan a date for her. All dates are intimate and unique, but these rules are universal. Good luck with your dating life!