Content:
Beginning a relationship can feel a lot like entering uncharted waters and no matter how many times you've done it. There's no map. Every girl you date has unique personality traits, needs and desires, so you can't approach each relationship the same way.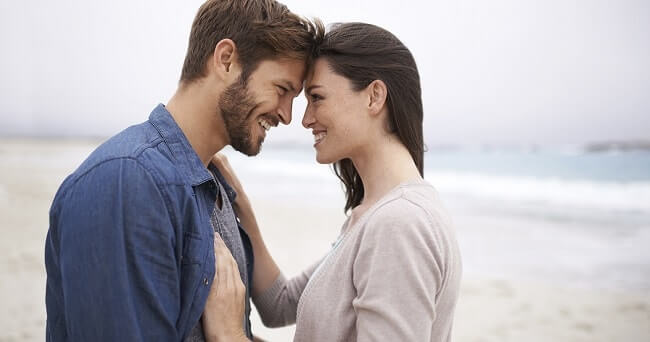 These new relationship tips can help you make a good start and navigate your path as a couple.
Work on yourself
Self-improvement is good not just for your relationships but for your personal well being too. In order to find the right partner, not repeat mistakes you've done before and stop the cycle of failed relationships, you should firstly work alone on self-improvement. Develop greater emotional and sexual self-awareness. You need to truly know yourself before a new romantic relationship.
Each dating experience provides you with information about yourself, your weaknesses and strengths, which gives an opportunity to understand and improve yourself. If you continue to do the same things that you have always experienced, you will fall down. Your brain has an extraordinary ability to adapt and grow — if you allow it. So everyone can do it. And of course, it'll be a good thing to do in all stages of a new relationship.
The most successful relationships are the ones where both partners have thoroughly worked on their own self-development. No games, no blaming and no drama whatsoever. Just a genuine partnership where both parties know who they are and what they want.
Understand yourself sexually and emotionally
If you have not done the work of understanding yourself emotionally and sexually, you may enter romantic relationships in an emotionally dependent state. You may have the unrealistic hope that someone else will know how to understand you and make you happy — even when you, yourself, may not know. Make a conscious effort to become aware of your ongoing emotional reactions to the people and events in your life. Concede this new relationship advice, observe and label your emotional reactions. Reflect on your feelings and talk with people about how you feel or what you are noticing about yourself, without expecting them to put you back together again.
Have no expectations
In relationships, especially at the beginning, we draw a certain image in our heads of how the relationship will develop. We have great expectations about how our partner will be as well. We expect certain behaviors and specific attitudes. However, when those expectations aren't met, we may start fighting.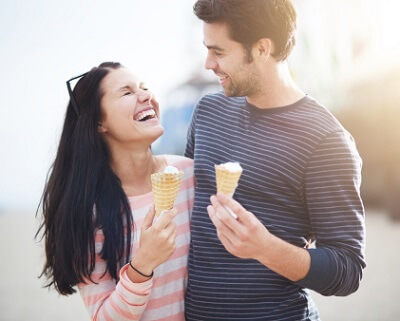 Having expectations in a relationship is the unhealthiest form of loving and it's not a very good idea when you are in a new relationship anxiety. The fact is, we are beings who change in a second. Every day we are a different person. In order to start a new relationship, we must understand this perception. Our love to our partner shouldn't be conditioned according to what we expect from them. We should erase any image we have in our minds of our partner and live in the moment with them.
See the best in your partner
Ideal people do not exist. We all have our drawbacks. Don't try to condemn other people for being slightly different from you. Never change the person you like, but on the contrary, try to see and concentrate on the best qualities your partner has. How you interpret your partner's actions and words also affects how you feel and understand your relationship with them, which in turn affects how you behave toward them.
Share your intentions
Share your intentions with the girl you're dating. Do it relatively early, not six months into seeing her. This means explaining your expectations and hopes not only for your own future but for your future together.
Remember, sharing intentions doesn't mean you have to know the specifics like whether this girl is right for you now or is the one with whom you want to wend your way through life. It's about disclosing the direction you're going, not necessarily the destination. Where are you heading? Answering this question helps avoid miscommunications, hurt feelings, lost time and bruised egos.
Show your girl you get her
You can tell her "I love you," "You're so beautiful" or other words of affirmation 100 times a day, but if her language is physical touch, she's not going to feel the magnitude of what you're trying to communicate. A hug and kiss when she walks in the door or a foot rub while watching a movie probably will go further in making her feel cherished and close to you.
Sex and sexual chemistry play a huge role in a serious relationship ultimately bringing you closer to your partner. When you start dating someone new, there's always the question of when you should have sex for the first time. Or, how long to wait before having sex in a new relationship?
People say after three dates, your grandmother says after marriage, your penis says right now…but when's the actual right time? Will sex complicate a new relationship?
The truth is that there just aren't any firm rules about when to have sex in a new relationship. Many women wonder if there's a magic formula, a specific number of dates, or a length of time they should wait before hopping into bed — but it just doesn't exist. So, these are some ways to understand you are ready to have sex in a new relationship.
When you know that you're the only person having sex with your partner. Whether your relationship is serious or not, make sure you both are on the same page before you take things into the bedroom. This is especially important in the early stages of dating when one or both of you might still be dating other people, communicate with ex, or just have sexual relationships with someone else. Exclusivity isn't important to everyone, but if you think that you're the only person having sex with your partner – and it isn't true – then sex will only lead to heartbreak.
When you feel comfortable. In the first stages of a new relationship you're still getting to know each other and finding out what the other person likes and dislikes. The first sex must be when you feel completely good and comfortable with your lover. When your trust your partner. The feeling that you can trust someone to treat you well — before, during and after the act itself — is sure to help the experience be a positive one.
When you've already talked about sex before. Why is it so important to talk about sex with your lover? How to do it right? Talking about sex in a new relationship can make anyone a little nervous. That said, it's one of the most important things for a couple to do, because it will form the very basis of your physical relationship. This is why the communication outside the bedroom is so important for a passionate sex life. These are the 5 tips for talking about sex.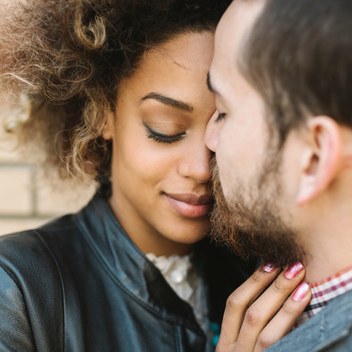 Feel comfortable
Before any conversation about sex can happen in a relationship, you need to make sure you feel as comfortable as you could possibly imagine with your partner. If you aren't feeling a pretty significant level of comfort with your partner, then now might not be the best time to either talk about sex or to start having it.
Follow the good-conversation rules
Make "I" statements rather than "you" statements, talking about what you think, feel, and want. Talk about the positive, what you want, rather than what the other person is not doing or doing wrong. These help your partner not become defensive. Be specific and behavioral. This is especially important when talking about physical desires: "Touch my breasts more gently or thrust more gently" rather than vague language like "be more gentle" or "more engaged". Knowing exactly what to do helps your partner know...exactly what to do.
Be patient
In a relationship, talking about sex sometimes can be uncomfortable. Very often when couples want to talk about sex, they struggle to find the right words to express themselves without sounding critical or feeling embarrassed. It's important to understand that discussing sex is normal and natural. It's a powerful way to enhance your feelings of safety with each other, deepen the connection with your partner and make sex even much better.
Be capable of listening
A relationship is a two-way street, and the best relationship is one where the partners work together to ensure they both feel cared for, accepted, and happy. Having a sex talk isn't just about the nitty gritty details, like getting tested and positions that do and don't work for you. It's also about growing the bond between the two of you as a couple. Give your partner the same careful listening that you would want them to give to you in any serious talk like this.
Be kind and positive
The key to talking about sex is not to criticize. If you do, the conversation will end faster than a "quickie." Many of us feel embarrassed at times about our bodies or about our performance. Adding judgement or criticism to the mix will only aggravate these insecurities. Sharing your positive needs will open up new ways of loving each other.
Never compromise your moral principles
If you are attracted to someone, but he is not interested in you, continue to search further. Some people are very polite, and you may not even immediately realize that you are not interested. Over time, you will understand this. In the meantime, take your time, even if you fall in love with your ears, don't show it right away, at least until you are 100% sure that it is mutual.
If you feel that you need time to make a decision, think as much as necessary
Your goal is to find the right person for your future relationship. If something goes wrong, think twice before taking serious steps.
In order to get to know the person properly, postpone the intimate relationship as much as possible
Then you can make an objective decision about whether you have two prospects. It can be very difficult for some to understand what kind of person they are dealing with if they are connected by intimacy. Try to build your relationships on the basis of intellectual and emotional attachment, and not just on sexual attraction.
Remember that you are not trying to get to know as many people as possible.
Your goal is to find one or the only one that will give you happiness.
Good relationships are good for us. If you are thinking about starting a new relationship or are already in a new relationship, there are many things to think about.
You may need to give some thought as to the best ways to find the right person for you, or you might be lucky and meet someone you like through a friend, at work or through a shared interest. Whatever happens, look after yourself and stay safe. A new relationship can be magical from the start, or it may start off slowly, but in the end, all relationships need thought and effort if you want to be happy.