Content:
You no longer have enough private space, and it doesn't matter whether you are standing in line or sitting in front of your computer. Nowadays, it's a common thing to share your life with strangers on the Internet. It's not an obligation but a desire to get some praise or provoke a reaction to stand up in the crowd. The dating process has also been involved in this shared madness due to the fast pace of life and, as a result, total lack of time.
According to statistics, the percentage of couples who meet online increases with each passing year. Today, you don't need to move to another country if you want to meet a person of a certain nationality. You can just open any of the top dating sites 2018 or upload a popular app to start talking to a person from the far side of the planet. You don't need to be afraid about the distance between you because all the borders are blurred. The most important thing is that you two are cut from the same cloth. However, dating in 2018 can still be a challenge, nobody can guarantee you that you meet your soul mate at once. Nonetheless, if you use the best dating websites 2018, your chances will be higher.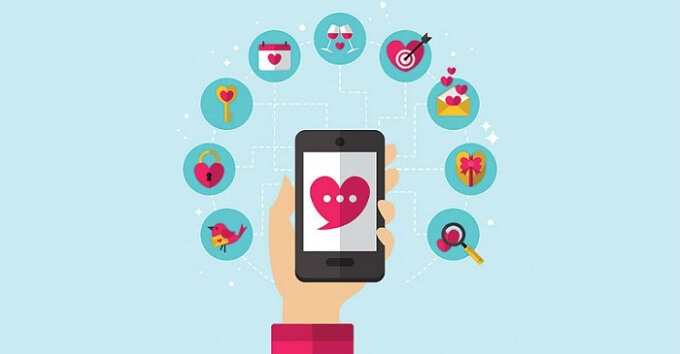 Correct registration
Get a new email, designed only for registration and work on such resources. If someone manages to crack it, then don't let them get any of your personal information. Do not use fictitious names. It's fake! Just in case of the beginning of a serious relationship, this circumstance will open up and not play in your favor. After registration you will be asked to fill out the profile of your page. Do not rush to upload all the photos and fill out the entire profile with information (for example, your phone number). Wait and evaluate the nature of the work and user behavior on the project.
Choose your contacts
Be careful when choosing contacts, do not rush to add users to friends: many networks give these users the opportunity to use additional information about you and your actions on the project, gifts received or sent, additions of new users to friends, etc.
Do not touch annoying ads and links that you receive
Spam, as a rule, is a constant companion of dating networks. Its danger is that it can carry viruses and disruptive programs that are designed to crack accounts, steal passwords, etc. Do not click on ads and user-submitted links unless you are sure of their safety.
Both dating sites and apps are designed to simplify your life as much as possible. The following dating sites are used by a big number of people with the same goals. So, you need just to figure out your true desires and choose one or several best online dating sites 2018 that meet your requirements and suit you best.
PerfectMatch.com
This site stands out for its special approach to matching couples. The main things are your personality, individual worldview, values, and ideals in terms of personal relationships and life. It is very important to find a match who will be like-minded and compatible in all aspects. Dating is possible with residents of any country. The home page of the site is aimed at acquaintance with the inhabitants of the USA and Canada. However, you can select any other country by clicking on "Outside the US or Canada?"PerfectMatch offers to date by category and several subscription options, which are different in duration and cost.
Cuteonly.com
This site is for a certain contingent. Not everyone is accepted here, and this is particularly true for girls. Since there is a fierce competition among paid online dating sites, this site has decided to stand out thanks to the nicest users. When registering, you must provide at least one quality photo to activate your profile. However, this inconvenience pales in comparison with the quality of the site. In addition, CuteOnly has a convenient function for translating letters, and if you are looking for your soul mate somewhere abroad, this function can be very useful. The main advantage of the site is that the audience is quite serious, people here are looking for committed relationships.
Match.com
It is considered the best dating site 2018 among foreigners. Registration is available only for residents of the participating countries of Match.com. You can register for free on the site, and if necessary, use special offers from match.com. In addition, there is a trial version with all the goodies that you can use for free for several days. When the evaluation period expires, you need to decide whether you want to remain on the site and become a full member. In the case of a positive answer, it will be necessary to take out a subscription for 1, 3 or 6 months.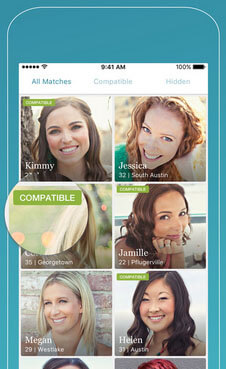 The longer the period is, the cheaper cost will be. However, if you are sure that you will find someone you have been searching for, earlier than 3 or 6 months, or you do not want to be subscribed for a long period, the best option is a monthly payment. This app enables to comment and point out posts you like most, and even scroll up the news feed.
eHarmony.com
This is one of the most famous dating sites with a big number of profiles – about 54 million people around the world use this site for searching for their soul mates. eHarmony is used both by people who have serious intentions and are aimed at productive relationships, and those who are looking for love affairs and one-night stands. Registration takes a long time because it is necessary to fill out a detailed profile. You should take it seriously because your answers will be used as a basis for selecting the best candidates. So, you will get a compilation of matches on a daily basis, and if your interest will be mutual, you will be able to exchange messages. You can upgrade your account and get premium opportunities like checking your page views.
LavaLife. com
It's difficult to say that LavaLife.com is one of the new dating sites 2018, and it isn't as hyped as the notorious Tinder. This dating site will be perfect for finding partners, both for long-term relationships and for casual ones. The site encourages its users to look for partners with the similar interests and the same goals of acquaintance. Besides, this site offers its services to those who are over 45, but who still want to communicate, meet new people and start relationships. The search can be carried out according to many parameters, for example, interests, hobbies and preferences, traits, life ideals and values, physical characteristics, etc. You choose something that has value and is of importance to you. There are several subscription options with different duration and cost. Nonetheless, you can use it for free for the whole week.
OkCupid. com
This site allows many people not only to find their own couple but also to determine the mood of the strangers. There isn't any connection with Facebook, so your personal data will be kept safe. You are offered a big list of questions, for example, on political and public topics. They give rise to reflection and creation of your own position on various issues as well as allow to see what other people think about that. While you figure out how many people on the site like dogs or cats, OkCupid will look for a person with similar interests who will suit you best. This is one of the free dating sites 2018, but there are some functions which should be pre-paid.
POF. com
Plenty of Fish is a free dating site 2018, which has a really impressive audience, so you can avoid signing up via Facebook and spending money if you aren't really interested in any premium advantages. More than 39 million users around the world have registered on it. About 5 million people use it every day and send just a billion messages monthly. You have to pass an individual test to determine your demands for the relationship, and you will be able to find a match, basing on your answers. However, as any free service, this site has some drawbacks, and one of them is an absence of a user-friendly interface. However, it doesn't stop millions of people from searching for their romantic partners on it.
Nowadays, millennials and people in their 40s more often use different dating apps instead of sites because it's more comfortable. The modern lifestyle makes people look for their soul mates while going to work, standing in line or waiting for a delayed train, so it's quite easy to take the phone and start the search, having opened one of the top dating apps 2018. This is one of the reasons why usual dating sites have also created apps in the race for popularity and audience development. So, there is a list of best dating apps 2018 which will meet your demands and help find the love of our life.
Badoo
It is one of the best free dating apps 2018, which has more than 336 million users. So, you will have a huge choice there. Besides, this app offers you a standard set of functions that you will find in any other dating app, but you can also use the desktop version of the site, where all the features of the app are visible right in your hand. Badoo takes your personal information from Facebook, so the only thing you need to do is to log in via it.
How About We
It's one of the most unusual 2018 dating apps. Creating committed relationships is not the main purpose here, all 1.6 million users want to go on a date first.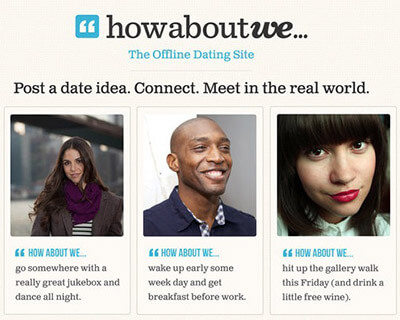 People publish their ideas for dating daily. If you like someone's profile or a date idea, you can contact a person. In addition, you can offer your own one, for example, you can send a message like, "How about we go to a new art gallery?" or "How about we have a dinner in a restaurant in the Freedom Square?" This doesn't require registration via Facebook, but if you want to simplify this process, you can do that.
Sapio
This application is a true discovery for people who are looking for smart partners. When you register, you can mention that you are interested in a sapiosexual partner. It means that you are, first of all, attracted by a person's brains. Here, your answers will not be limited to notorious themes like, "What is your favorite fruit?" "Are you a cats or dogs lover?" "What do you believe in?"
Sapio offers more interesting questions, and your psychological portrait will depend on the comprehensiveness of your responses. So, you can attract people who match your spirit and worldview and not just like the same color.
Coffee Meets Bagel
It is one of the most popular dating apps 2018 which gains popularity with every new day. You get a selection of matches who suit you best according to your demands, hobbies, worldviews, etc., so it saves your time. Nonetheless, girls have the last word. If you are a man, you will get more than 20 profiles to review. Women see only men who are interested in their accounts. If they like you, they will write to you first. This app will surely like those who have serious intentions. If there is a match, you will be able to talk in a private chat. In addition, you will be provided with several common topics to start a fruitful talk.
Tastebuds
This is the best application for people who are addicted to music, and if it is very important to have the same taste in music with a partner. Your favorite artists will become the icing on the cake of your profile, besides, you will be able to check the coincidence of your musical tastes by listening to other users' favorite tracks. Tastebuds gathers all the information on Facebook, so the more artists you follow on social networks, the better result you will get.
Plik
Most dating apps have a fatal flaw – you cannot see or hear the other person, and you have to rely on the photo and text. It is not very convenient and not as effective as communication in person. In fact, this app offers acquaintance with geo-positioning and video. That is, you will find a person nearby and watch their video. They find you in the same way. If your liking is mutual, then you can arrange a date. The developers of the app claim that people arrange a meeting in 15 minutes from the beginning of such a video. In short, it is a very interesting and convenient app for those who are looking for new acquaintances and are not afraid to show themselves online.