Content:
You can watch an amazing love story in different movies or see it on the example of your parents, some friends' parents or just friends. Many men recognize her to be one in a thousand and understand all the seriousness of their intentions and feel getting ready for a family life at that moment.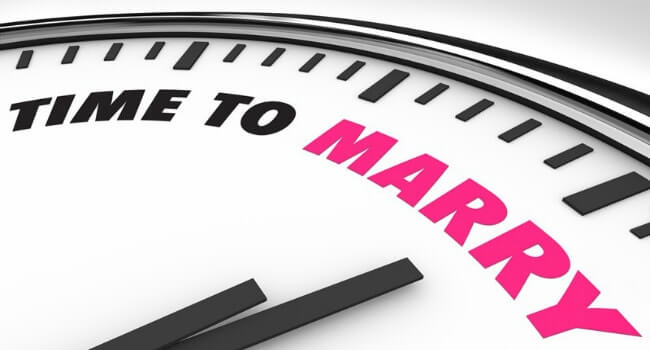 This is a kind of a feeling that is difficult to assess in terms of logic. Romantics call it "love", the rest people are sure that it is a chemistry. And awareness comes in completely different forms, for example, you can drink beer with her on the couch watching the series of "Walking Dead," and suddenly find this day to be the best day of your life.
You will understand when this moment comes, you will feel it. Imagine for a moment that it has already happened and you are going to make a proposal, despite the slowness of your bachelor friends in this regard. They shout at you, "Slow down! Do not rush things because there are thirty-three miserable and forced relationships to every happy one. Are you ready for a long-term partnership?"
Spousal is a serious step in your life. The "fun" is especially guaranteed if you spend your life with the wrong girl. So, pay attention to the signs that can help you answer the question, Am I ready for matrimony?". If you cannot find anything similar to these points, stop and think carefully again.
How to know you are ready for commitment? You are ready to watch all these horrible channels with stupid shows and no less stupid hosts who scoff at people with your girlfriend. Can you get pleasure from such a project as "The biggest loser," where people try to lose half a ton of their weight? Although, of course, you can: it's fun to watch. In general, it's always nice to realize that you like watching the same nonsense as your girlfriend. Before the Internet, this quality was worth its weight in gold because families spent half of their free time at the telly. If you have common tastes in movies and TV shows, then you're lucky. It's not cool when you want to see a horror movie, but the girl hides in another room. You can, of course, impose your tastes but who cares? Such union will not be happy.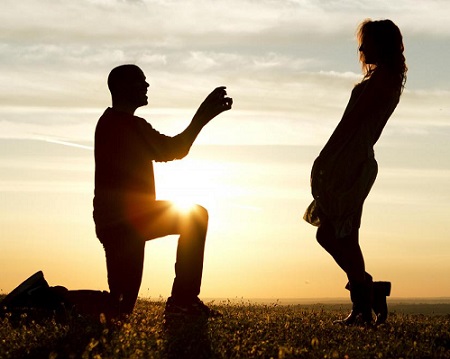 The joint living is a difficult thing, and many couples break up because of it, especially those who have fear of commitment. The notorious scattered socks and hair around the apartment do not make anyone happy. You need to live together for at least a month to find out about all these troubles and try to get rid of them. The main thing is not even this but the very desire of living together. Does it frighten you? Do you have nightmares when you imagine that your girlfriend is in your apartment all the time? Have you already found ways of overcoming fear of commitment? If you cannot renounce a pleasant loneliness, then you will not be able to reach a new level in the relationship. And if you want it, and you're ready to face challenges, you are ready for something more serious.
This is not the most important thing in the relationship until it comes to the line called "family." The bottom line is that you will have to solve many things which you used to solve alone, but this position will not do anymore. Even such trivialities like furniture choosing for the home office can tear a young couple apart: the views may be different and no one should be offended. It's not about concessions, it's about respecting each other. If there is no such a thing, then what kind of partnership can you talk about? Have a look at the strong and happy families. You will see people of the same profession who work together or at least have an idea of each other's work. Even co-education is a very good thing. It gives you the feeling that you are on the same wavelength with your woman and helps overcome the fear of commitment, so it's worth to think about it.
Some marriages are made immediately after several months of romantic relationships. Many girls are in a hurry to put on a wedding ring, not even out of great love, but out of fear of loneliness and financial difficulties. Thus, young people do not have time to get to know each other good enough and as a result, they are faced with quarrels and misunderstandings in their married life. According to psychologists and sociologists, such marriages are a hasty decision. So, they advise to hold off on the marriage and first live together with a loved one for some time.
Thus, you can get to know your partner better and understand whether you match each other. Moreover, the ability not only to spend time together but also to share one living space, solve household issues, and allocate domestic duties brings a loving couple to a new level of relationship. The so-called "domestic squabbles" have already destroyed hundreds of marriages. Therefore, if you live under one roof with a loved one and you both are completely happy about it, this is a sure sign that you are ready for a committed relationship.
It may sound trivial but it is true. Now think about who is your best friend in this world. What does make this friend the best one? Maybe you can rely on him. You listen to his pieces of advice, and he listens to yours. You have common interests. You can tell him anything. If you are in a romantic relationship that has all the chances to result in tying the knot, then the girl should become your best friend. This does not mean that you need to give up your friends. She should not come between you and your old friends. But the girl, nevertheless, should occupy a similar place in your life. She must be your friend.
Physical compatibility is not empty words. And it's not even about sexual activity but about more everyday things. It's about your sleep. Imagine that you will have to sleep every night with the girl you have chosen. Is it a problem? That's the problem for many people because you have to put up with the fact that she snores, pulls off a blanket from you or, talks in a dream. This is a physically difficult work, especially when you get up in the morning. And in fact, it is necessary not only to sleep together but also to wake up in the same bed. How many girls look charming in the morning? How to know if you're ready to become an official couple? If you do not want to see her in the morning, this is a problem.
It is an important component of any relationship. Have you ever seen unhappy spouses who humiliate each other in the presence of their friends and families? Some relationships are a constant struggle between the opposites. This should not be so. If you are happy with her successes, you support her sincerely and she answers you the same, it's wonderful. Mutual encouragement has not harmed anyone, and there is no extra praise from a woman who loves you. The harmony is not uncommon in pairs.
If your girlfriend has something really significant that you would like to change in her, then this is a real red flag. At the initial stage of the relationship when your brain is bathed in love, you can be ready not to notice the flaws or even find them cute. But after a few years when the chemical substances of love begin to evaporate, this drawback can start to cause irritation. Remember that people rarely change, and spousal will not make your girlfriend another person. If there is something in her that you cannot put up with, it's time to move on. Both of you just waste the time.
She might be the most cheerful person you know. And this is important. Many people underestimate the strength of the connection between people with the same sense of humor. If you can make each other laugh, then you will be inseparable. The ability to evoke feelings of amusement, even by the immoral and cruel jokes, is an incredible thing, apart from the fact that many quarrels begin with a joke that one person finds funny and another partner does not. And if such quarrels occur, this indicates their incompatibility.
How to tell if you are ready to enter into a long-term relationship? In the end, there is always the feeling of the first meeting with the woman you love. The desire to see her does not pass and the business trip for seven days turns into eternity. Such state distinguishes a mediocre family from a happy one.