Content:
Every man has different preferences when choosing a woman for relationships. One and the same woman may seem attractive for one guy and unattractive to another. This is completely fine as men have different intentions and different picture of their future family life. If they are interested in family life at all! Some are intended for a one night stand when searching for a girl…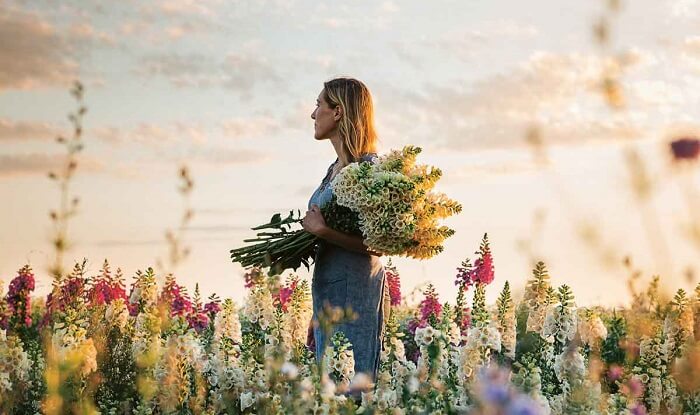 Thus, if you are one of those guys who are interested in a comfortable life and traditional family then a Russian girl will be perfect for you. Russian women can make a man happy, especially if the man is interested in serious relationships.
In fact, Russian traditions influence Russian women's world view a lot. This is what actually makes them value their husbands' opinions and decisions; their children; their religion; their virginity; their women's health…
If you are highly interested in starting a family with or dating girls, you need to be aware of their preferences as to relationships. Therefore, take into account the following tips (or better to say, things girls want in a relationship).
One night stands
Don't push it, when you meet a Russian girl. The one may think all you want from her is a hookup. Not that a hookup is a highly negative thing for Russian women but the vast majority of them is looking for serious relationships. The thing is that Russian ladies are family-oriented and this one excludes one night stand from their life.
Heterosexual relationships
Most Russian women prefer traditional heterosexual relationships. I cannot say that they consider homosexual relationships as something really negative and forbidden but they don't want to go into such relationships themselves. They tolerate homosexual relationships unless it affects them directly. Russian women are born to be perfect mothers and spouses. Therefore, it seems natural that they prefer heterosexual relationships.
Religion views
Most Russian women are not highly religious. This obviously is the result of Soviet Union views and moral standards. However, there are enough of believers in Russia. Those girls who are religious are mostly orthodox ones. Thus, if this matter is of a great importance for you, it will be reasonable to include it to the relationship questions to ask a girl. But don't do it the moment you meet a Russian woman. Wait until the third date.
Relationships and children
Relationships and children are a perfect outcome of a romantic story when you dating Russian women. Now how to start a relationship with a girl? The good thing is that you don't have to cross half of the globe to find a Russian girl. We live in a digital age which gives us an opportunity to fall in love and start a family via the internet. Besides, you have a choice here: you may either register at a dating site or dating app or use social networks if you want to find a Russian woman.
We often do not pay attention to the beginning of relations, not wanting to spend efforts on something that is still very fragile, unstable, and ephemeral. Meanwhile, at this moment, the foundation of perfect relations is laid, and their development will depend on how well you lay it.
For starters, you need, oddly enough, to date. This is the only way to fully appreciate all the advantages and disadvantages of a potential partner. Endless telephone conversations or romantic messages both day and night don't guarantee at all that you will be just as comfortable and interesting together in real life.
Communication is the key that will open all the secret doors of the heart of the chosen one. A fun, laid-back communication is the substrate that will allow you to make an impression of a woman and understand whether you are a great match to each other.
And remember that some things can spoil both relationships and a strong family:
unclear expectations (inability to explain what you want from a woman, and the expectation that she will guess it);
reproaches, insults, disputes, accusations, especially unreasonable;
inability to negotiate;
endless showdown.
To make it clear, I should say that the fact that most Russian women who are looking for their love around the globe are family type ones. They are incredibly feminine, wise, and pretty. However, it does not mean that once you start the family with a girl from Russia, she'll become a mouse and will spend her life cooking and raising children. Russian women are bright and feminine simultaneously. They are able to perfectly balance entertainment, work, and family. A girl I met during my last trip to Moscow said that she was raising 4 kids and working as a marketing director. I was surprised with the fact that she was in love with both her family and her job equally. It is incredible. Of course, not every Russian woman is equally excited about having a career and having a family. The vast majority is more family-oriented, especially if they were brought up according to Russian traditions.