Content:
Some say that Russian women have something special. Many foreigners perceive them as gloomy, cold, and unfriendly, but Russian women like having fun and have a good sense of humor. Besides, they are incredibly beautiful.
Russian women are quiet but fascinating and attractive. Their beauty is somewhat complicated but perfect and at the same time. Here is the list of fifteen most beautiful Russian women in 2016.
15. Daria Strokous
One of the famous model agencies noticed Daria when she was 17 years old. In July 2007, she made her debut during the fashion week in Milan and Paris. The V Magazine included her in its list of top 10 models of 2008. She also appeared on the pages of the British Vogue and Vogue Italia. She took part in fashion shows of Marni, Donna Karan, Narciso Rodriguez, Diane Von Furstenberg, Calvin Klein, Givenchy, Jil Stuart, and Lanvin. Now, this sexy Russian girl is one of the most popular models.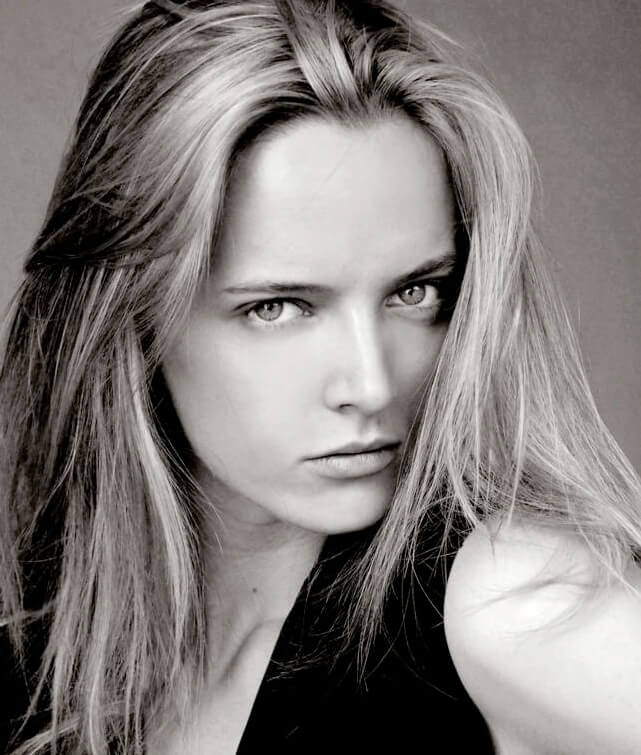 14. Aleksandra Pivovarova
Alexandra is known as the only model that took part in the Prada advertising campaign for six seasons in a row. She's often called "the alien model" because of her non-standard appearance: the big, full lips and high cheekbones. She is also one of the most famous Russian models.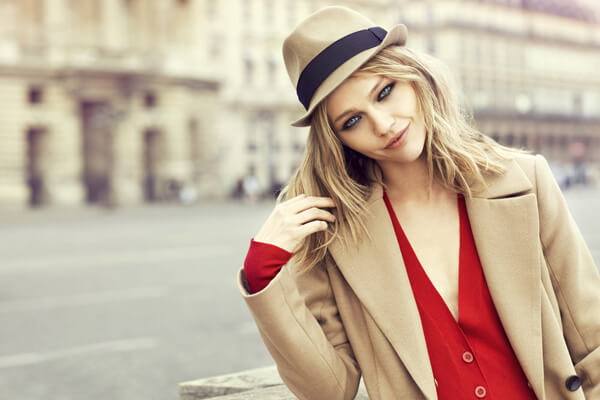 For several seasons, Alexandra had been the face of Giorgio Armani, Olay, and Tiffany. She participated in Gucci, Chanel, Christian Dior, Calvin Klein, Louis Vuitton, Givenchy, Kenzo, and Dolce & Gabbana fashion shows.
13. Tatyana Kovylina
In 2002, Tatiana debuted on the podium during Bernhard Willhelm fashion show. Later she got on the cover of Madame Figaro magazine and became successful by 2004. She was invited to take part in the shows of more than 30 fashion houses, including Bottega Veneta, Ralph Lauren, Etro and Narciso Rodriguez. In 2005 she participated in Victoria's Secret show. She also starred in the Duran Duran's music video. By 2006, she became one of the most popular Russian models.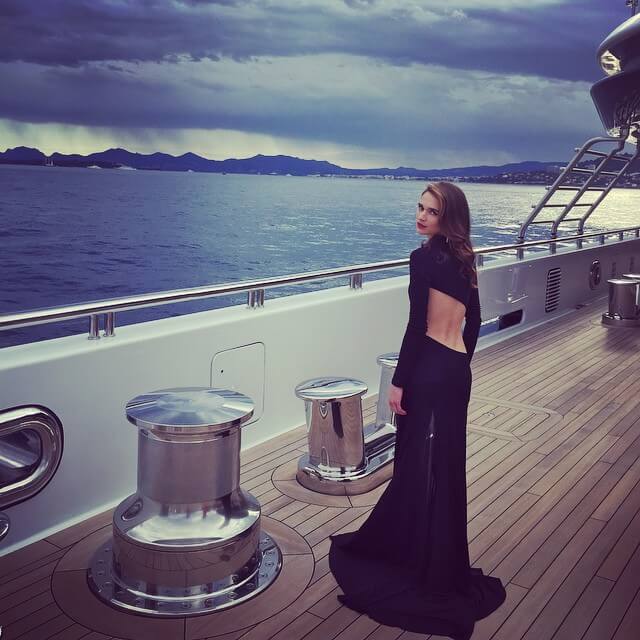 12. Anna Selezneva
In 2007, the Russian Best Model Group noticed Anna and proposed her to start a modeling career. Two months later she got her first job in Paris. From 2008 to 2011 appeared on the covers of different fashion magazines: Vogue Russia, Tatler, i-D, V, Vogue France, and others. She participated in the advertising campaigns of Guerlain, Calvin Klein, Yves Saint Laurent, Emporio Armani, Ralph Lauren, Versace and Vera Wang. Anna also took part in Chanel, Jean Paul Gaultier, Lanvin, Dior, Louis Vuitton, and Valentino fashion shows.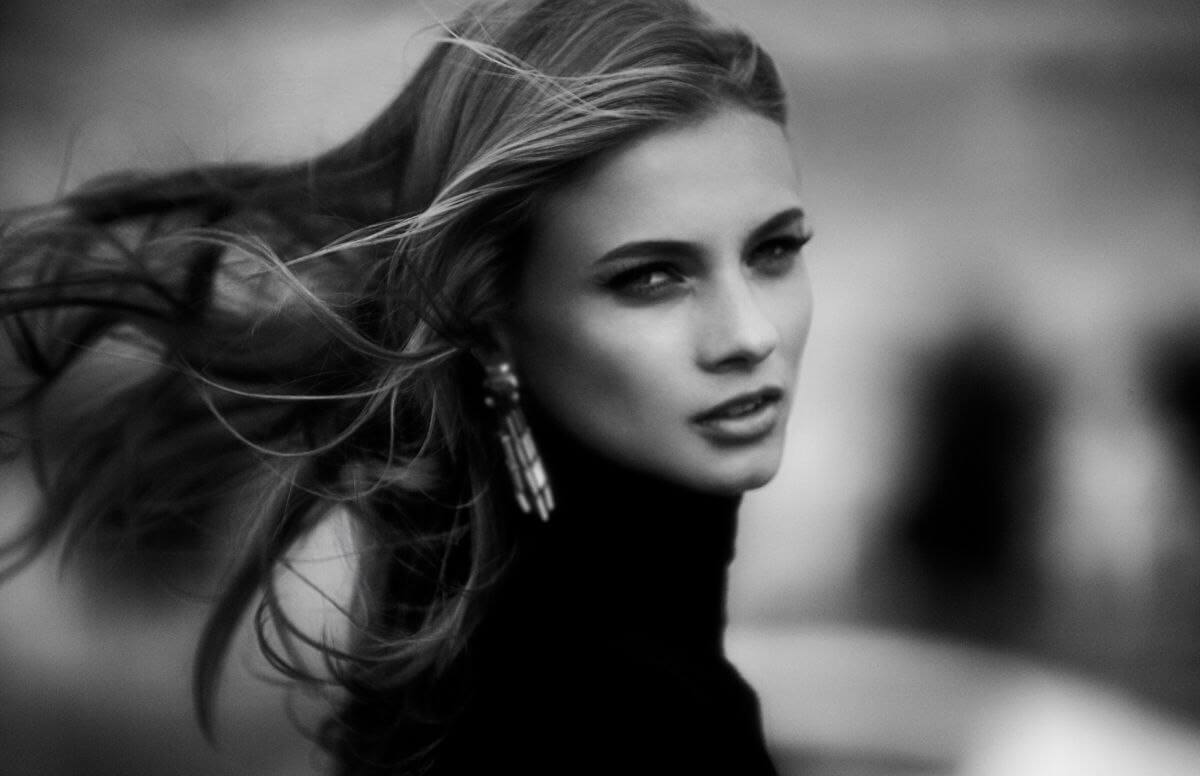 11. Sofia Lomyga
The Kira Plastinina brand chose Sofia's face for its fall/winter 2010-2011 ad campaign. She also appeared on the pages of such magazines as Harper's bazaar, Vogue, Elle, Cosmopolitan, Cosmopolitan shopping, Cosmopolitan beauty, Elle girl, Tatler, Collezioni, and Glamour. Besides, Sofia takes part in the most famous fashion shows. But, as she says, the most significant achievement of her professional model career was a participation in the Olay skin care products' global advertising campaign. Now Sofia works in Singapore, Japan, China, Taiwan, and Greece.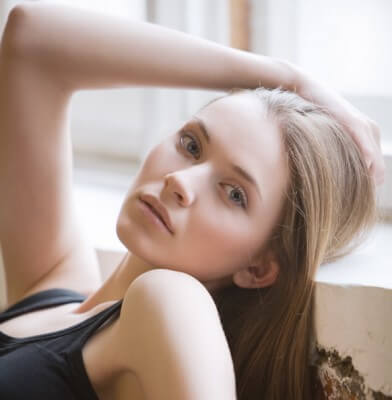 10. Vika Falileeva
Vika worked with such designers as Elie Saab and Gianfranco Ferre and collaborated with major brands such as Giorgio Armani and Dolce & Gabbana. Falileeva was born in Siberia, which is known to most foreigners only as a cold region. But many fans would likely follow Vika even there.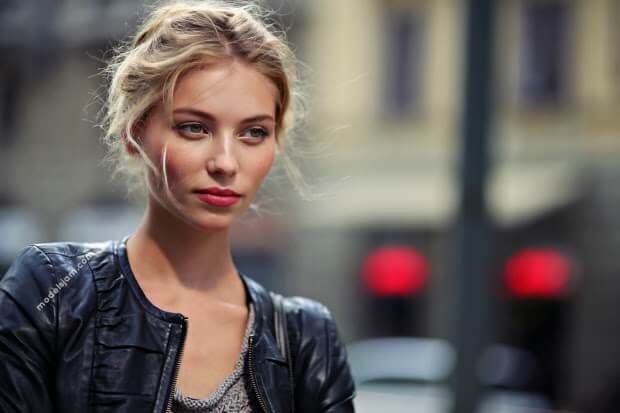 She became a model by chance. Her sister wanted to try a modeling career, so she came for an interview, bringing Vika with her. But they offered their contract to Falileeva.
9. Emiliya Vishnevskaya
Emiliya Vishnevskaya is not as famous as some other hot Russian girls from this list. But just by looking at her photos, you can tell that soon the situation will change. Now she is working with the Spanish underwear brand. And in the near future, perhaps, she will be collaborating with global brands.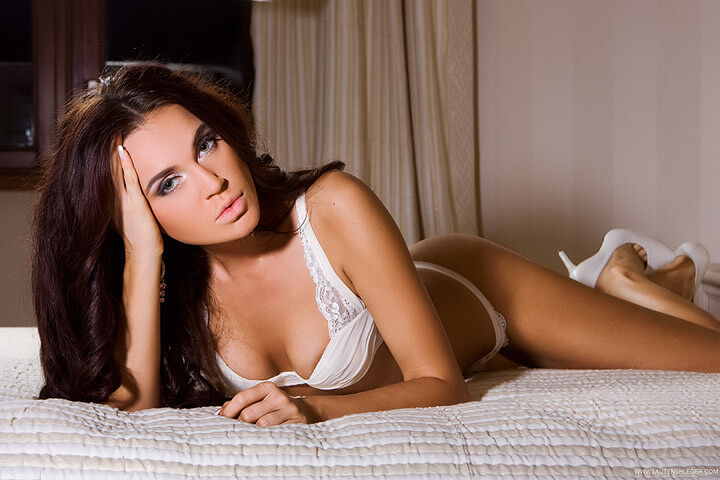 Emilia appeared in a variety of fashion magazines, even on the pages of Playboy. Recently, she successfully debuted as a singer, though, even if Emily doesn't become a pop star, she can return to the modeling career.
8. Gia Skova
One of the youngest models on the list, Gia Skova started her career as an actress when she was only 12 years old. Then she won a major Russian beauty contest, and by the age of 16, she had already acquired the status of a supermodel.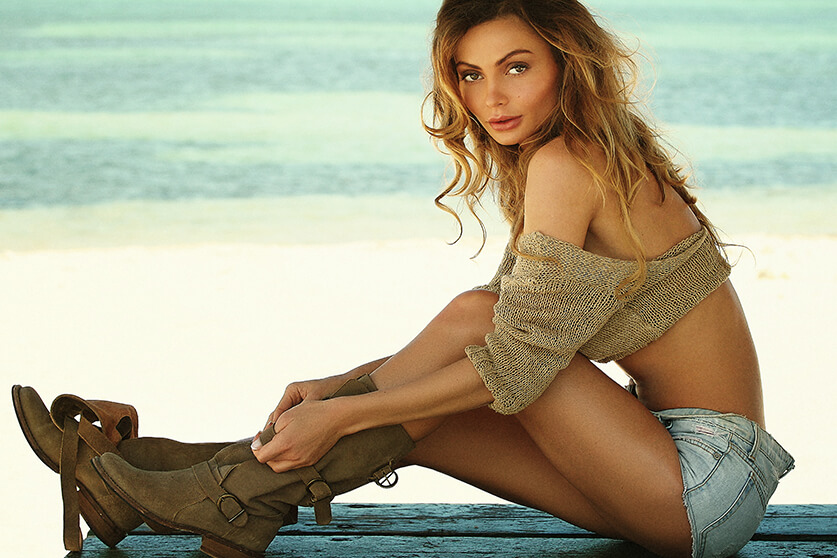 At such a young age she paved her way to the top of the fashion industry and took part in several successful projects in different European countries (particularly in Italy and France). She moved to Los Angeles, where he continued her career.
7. Anna Kournikova
Despite her age, Anna Kournikova definitely deserves a spot on the list of pretty Russian girls. She is also among the top 10 most beautiful tennis players in history.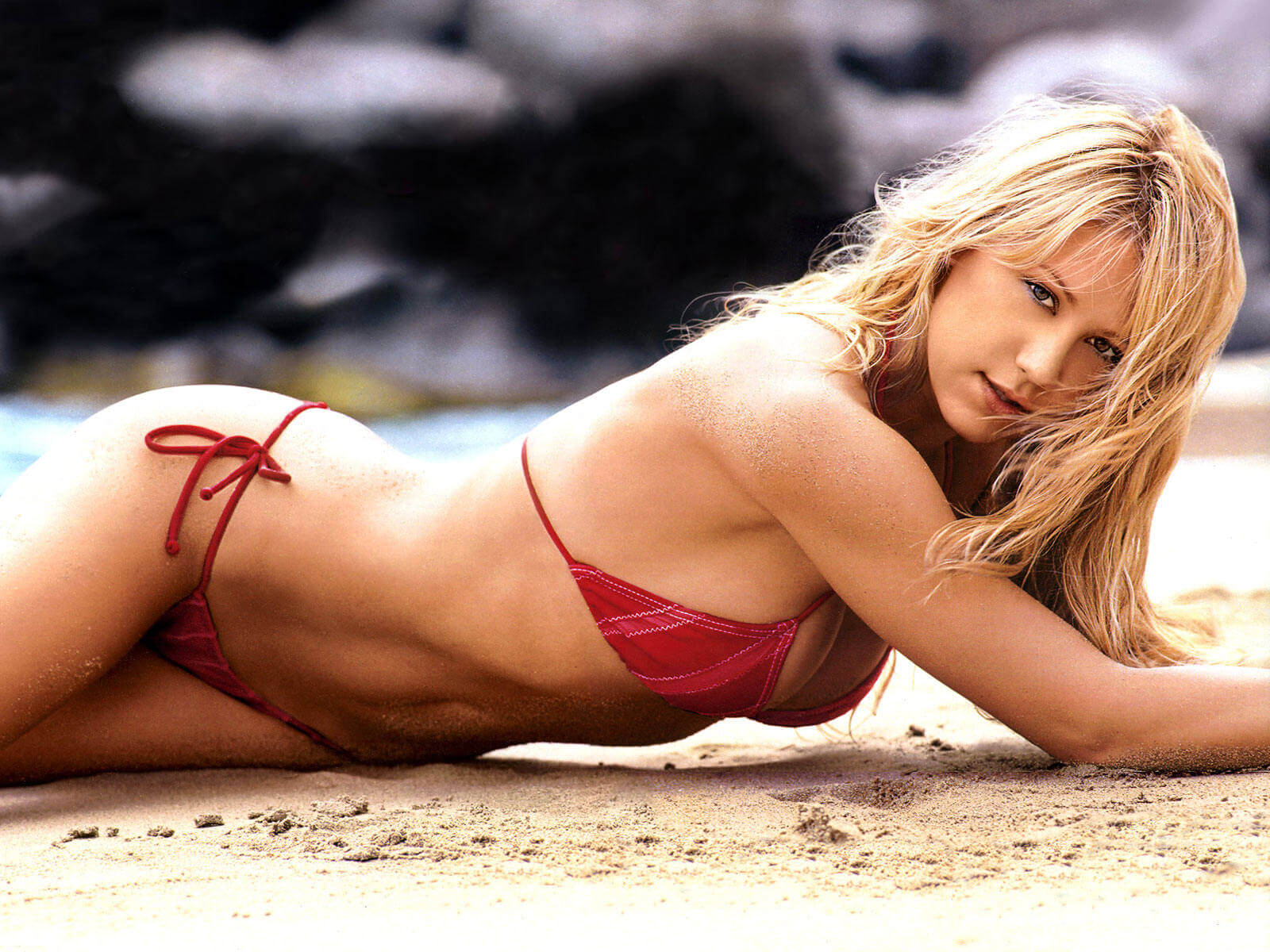 Of course, many of us know Kournikova, first and foremost as a tennis player, so a modeling career is not so important to her. And yet, she meets all the criteria: she participated in many major projects as a model, both during and after completion of her tennis career, and finally, and she looks amazing.
6. Natalia Vodianova
Some people repeatedly call Natalia Vodianova a "supernova," and this name is the most suitable for her. She had been the face of Calvin Klein for the most of her career. She also established itself as a top model, appearing on the covers of numerous magazines and working with leading brands around the world.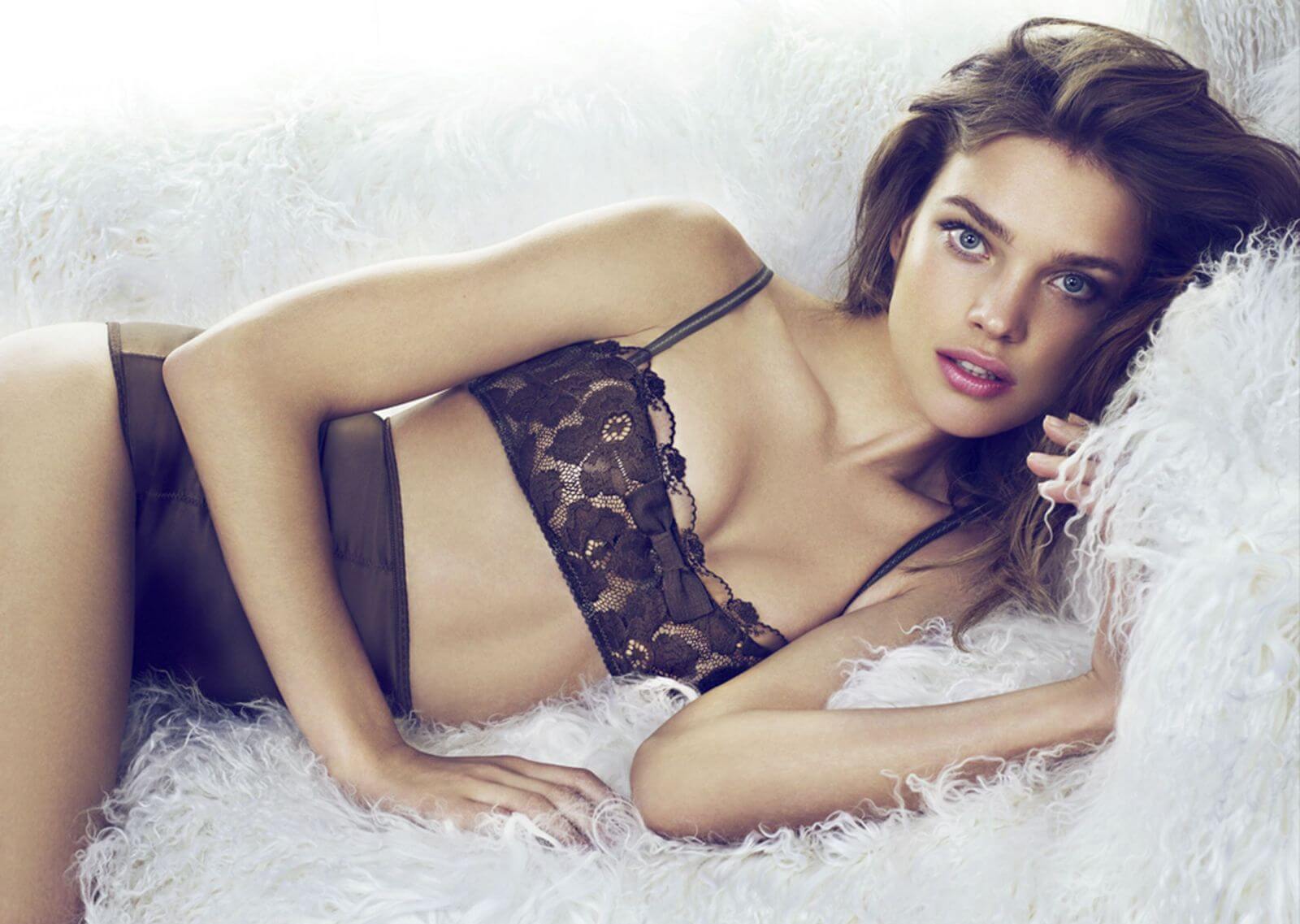 Vodianova takes part in a lot of charitable activities. It is no coincidence because the story of her life reminds of a fairy tale – Natalia spends her childhood in poverty.
5. Masha Novoselova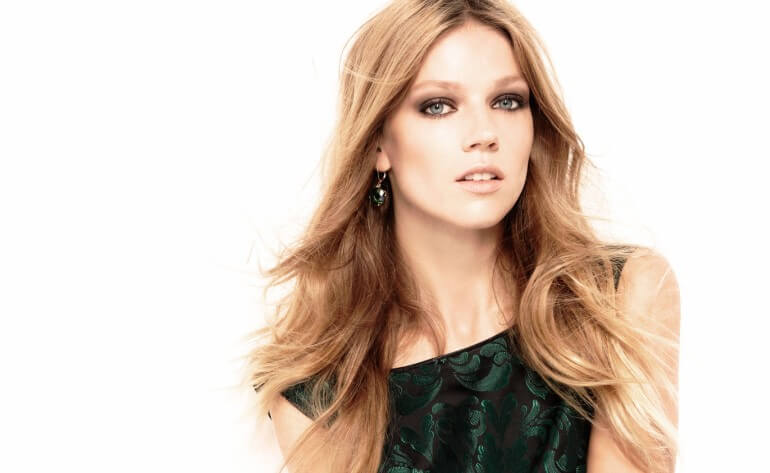 Masha Novoselova stands out from other cute girls on the list. She is considered a rising star in the world of supermodels, but soon she may become a real superstar. She works with numerous brands and the most famous international model agencies.
Her photos graced the cover of several popular fashion magazines. There is always a place for her in all fashion shows and photo shoots. She took part in the famous commercial featuring David Beckham, one of the ten sexiest men in the world of sports.
4. Anne Vyalitsyna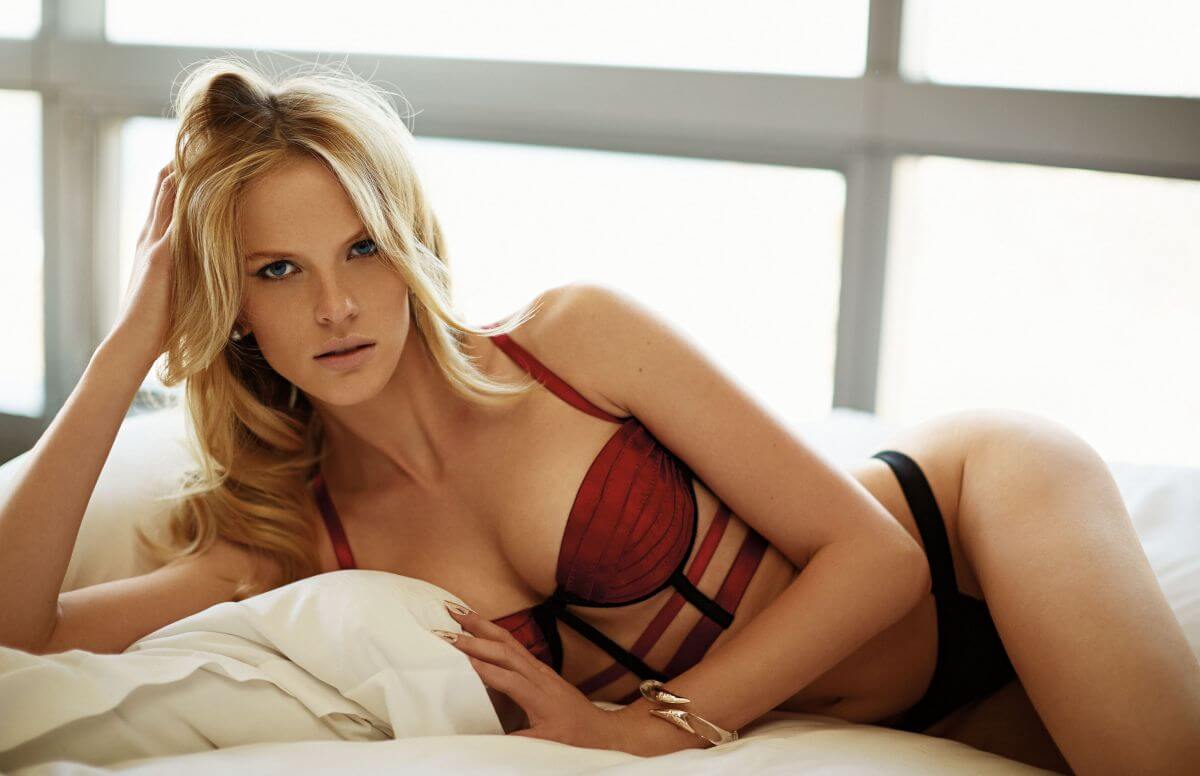 Anna, the Sports Illustrated magazine model, is known for advertising swimsuits. Vyalitsyna became popular in the early 2000s, thanks to IMG and MTV channels. After moving to the United States, her modeling career went better.
For ten years Vyalitsyna had been the star of the Sports Illustrated's annual edition. At the same time, she gained a reputation of one of the most successful top models, appearing on the covers of magazines like Vogue, Elle, and Glamour. She worked with Channel, Prada, Louis Vuitton, and other brands.
3. Natasha Poly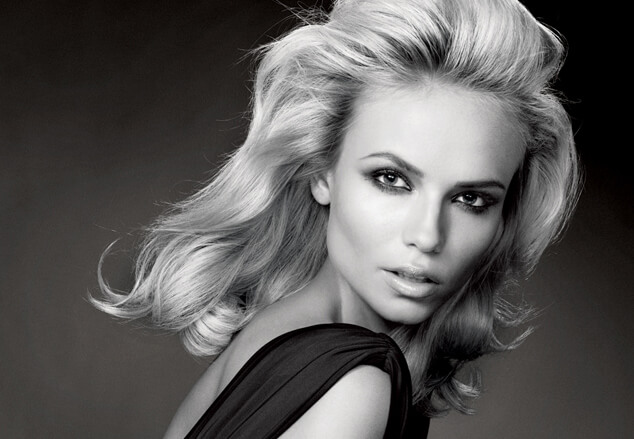 Maybe you've seen Natasha Poly on one of the H&M stores' posters. But it's the only one of a long list of brands that Poly worked with, so you'll have a feeling that you've already seen her before.
Well, now you know her name. Natasha achieved virtually everything in the modeling world. She collaborated with Gucci, Louis Vuitton, Lanvin and many other brands. Undoubtedly, she is one of the most popular models in the fashion world.
2. Valentina Zelyaeva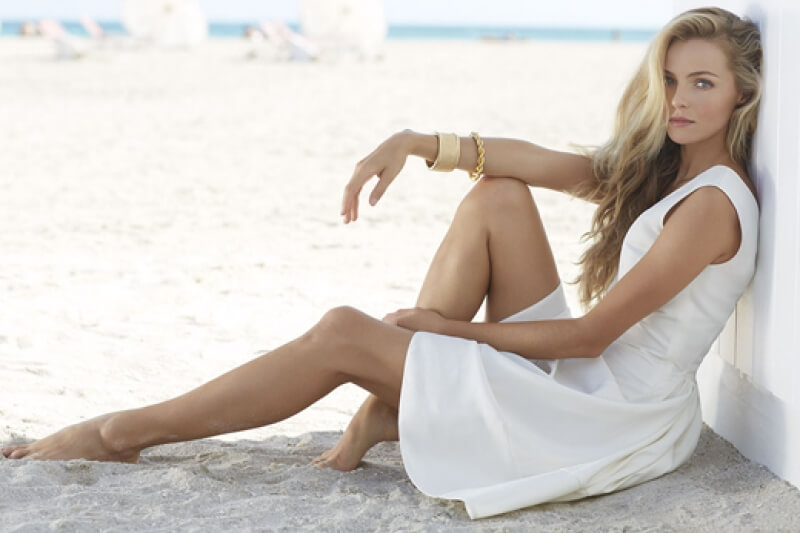 You can call Valentina Zelyaeva the face of Russian modeling world. She became one of the highest-paid models in the world, and there's a reason for this. Zelyaeva, who won the hearts of many people with her beauty, was the star of Vogue magazine covers, and recently became the face of Ralph Lauren brand. She definitely deserves to be among these sexy Russian girls.
The number of fans grew when she opposed the decision of the Milan fashion week to prohibit participation in the show for underweight models.
1. Irina Shayk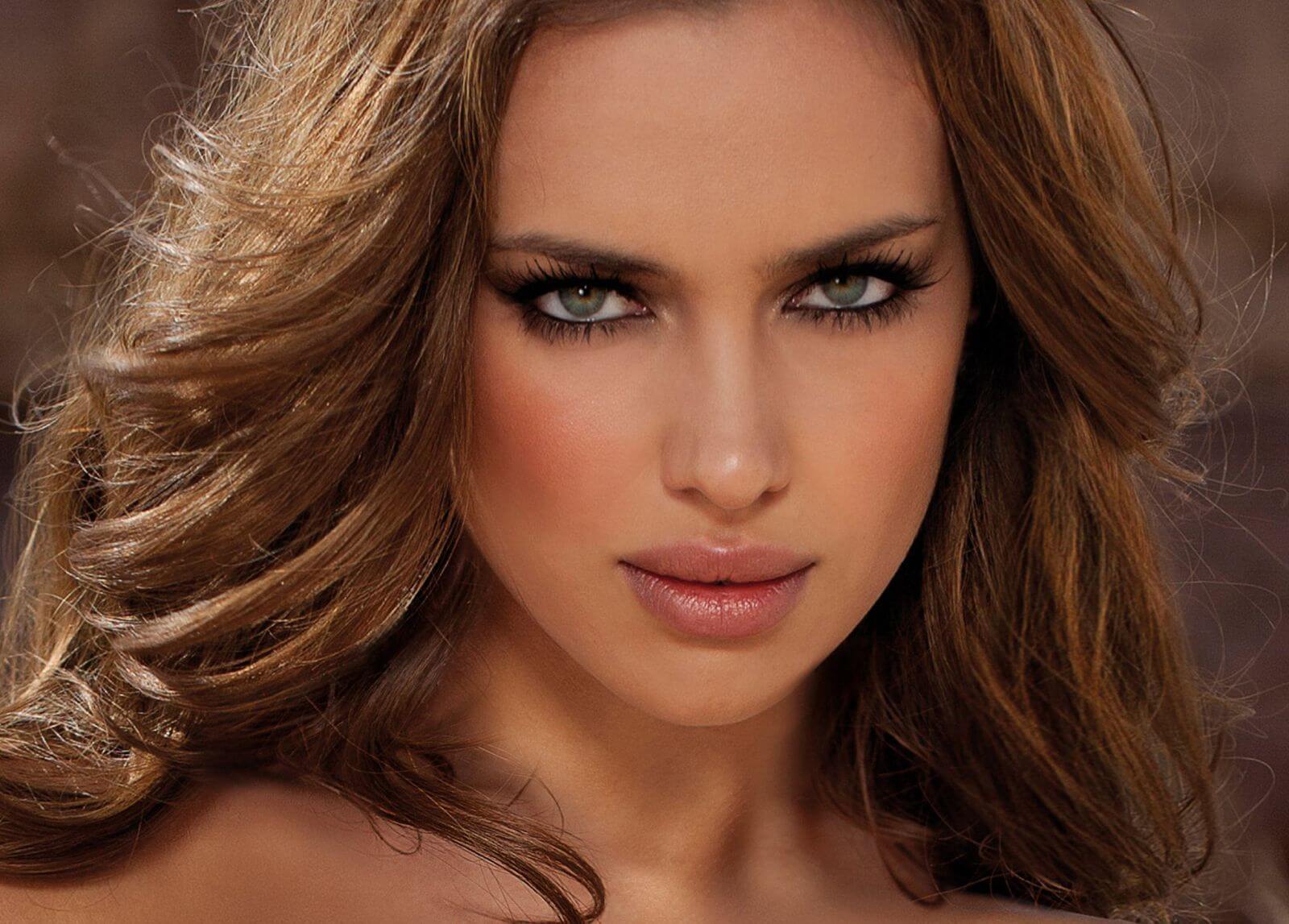 In our list of beautiful Russian girls, this name is the most recognizable. The fact, that Irina had been Cristiano Ronaldo's only girlfriend for several years, is known to millions of people.
Shayk is the Victoria Secret's favorite model. Apart from being on the covers of several notable magazines, including Sports Illustrated and the Cosmo, Shayk starred in the Kanye West's music video, a variety of television shows and advertising campaigns. Today she is the most famous Russian model in the United States.
Russian girls increasingly come to the catwalks of the world. More and more men from different countries want to find their family happiness with beauty from Russia. Russian women are becoming the standard of Earthly beauty. Why does it happen?
Nature. Yes, this is not a secret. The world is so arranged that we are all different, with our own characteristics and features, but still, there is such a thing as a standard of female beauty. And the image of an Eastern European girl is very close to this standard.
Self-esteem. For others love you, you need to love yourself. And Russian girls have high self-esteem. According to international studies, 75% of Russians don't have complexes. They just love themselves.
A sense of style and brightness. Russian women always prefer the style to comfort. A good appearance is important. Manicure, pedicure, hairstyle, salon procedures of the face and body are an integral part of everyday life.
Recklessness and emotionality. Who said that beauty can only be outside? Foreign men complain that their women are often not sociable and boring. You can't say the same about Russians. They always smile, are active and emotional. And men really like it.