Content:
Well, any Russian girl would obviously appreciate such gift as a ring with a huge diamond in it, or a luxury car. But making presents like that can be quite problematic for a couple of reasons, so it's probably worth thinking about cheaper options that fit for birthdays and other occasions.
First of all, remember that all ladies from Russia love gifts because they're the signs of men's attention and feelings. Therefore, when choosing gifts for girls, don't be afraid to use imagination and buy those things that you like yourself. And now, let's find out what your Russian girlfriend loves and how to choose only the best presents for her.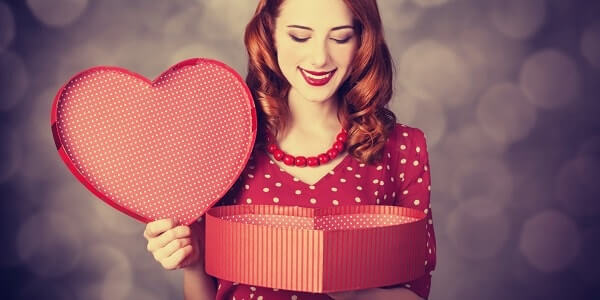 All women are different, and what one person likes will not cause any emotions in the other. But, of course, there are things that every Russian woman likes. For example, it is difficult to argue that most women love it when they are given flowers. Of course, almost any of them would be pleased to receive a large bouquet from a loved one. Generally speaking, it is customary to give romantic or simply lovely gifts.
It will also be useful to focus on the hobbies of the woman you want to give something to. Undoubtedly, she will like a gift that will somehow be connected with her hobby.
Most likely, you know the expression that the best gift can be called one that was presented without reason. By the way, precisely such surprises are remembered more than those that men arrange for the chosen ones on their birthdays or on the anniversary of the relationship. Having received a gift just like that, and not in honor of some important date, the girl realizes that it is presented from a pure heart and there is a simple desire to please her, and not some formality or "obligation".
Let's check out the best gift ideas for girls that won't cost you an arm and a leg.
Sweets
Most Russian women believe that going to cinemas and giving flowers are invariable attributes of romantic relationships, and sweets are a pleasant compliment to them. If you want to please your girlfriend with some sweets, you need to be creative and try to make this gift memorable, so make it with your own hands.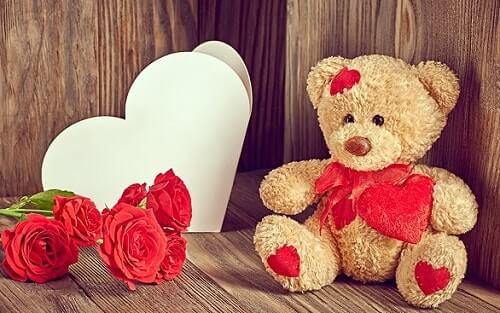 Here are a few ideas:
A bouquet made of sweets;
A cake made of chocolate;
A heart-shaped box, pasted with various sweets;
It's better to use only your girlfriend's favorite sweets. Here everything depends on your imagination.
Stuffed toys
If you have no better gifts for her in mind then the soft toys, here's what you need to know:
A standard teddy bear or any other animal will do only if your lady is under 25 and has only a few such toys.
Collectible toys are great only if your girlfriend collects them.
A pillow toy. It's not just a soft thing to hug; it can be used as a decorative element on the couch.
A toy that works as a warmer. Such gift can warm your loved one in winter, reminding her of you;
Toy-shaped slippers – they're fun and warm.
Something cute, but practical
When dating Russian girls, you need to be original. Thousands of souvenir stalls are just full of different figures and other stuff to choose. Most of them are pretty nice, but what's the use of them? There is a chance that such gift will end up on a dusty shelf or in a box.
But what if we add practicality to it? For example, instead of an elephant figure, give your loved one an elephant carrying a little box for a ring on its back. There are also cheaper variants, such as soap or candles in the shape of various figures. They can be bought in specialized special gift shops or ordered online.
A cup
But this shouldn't be a tea-set with some roses on cups, bought at a nearby store. It should bring up emotions. For example, you can make an inscription on a mug or print a joint photo on it.
Emotions
A joint trip to a cinema, theater or a concert would also be a great gift for a Russian woman. One of the best summer activities is a boat trip. Don't forget to bring along a bottle of champagne and something for a picnic - this will help create a romantic atmosphere. In winter, you can go skiing; besides, such activities, as bowling and karting are available all year round.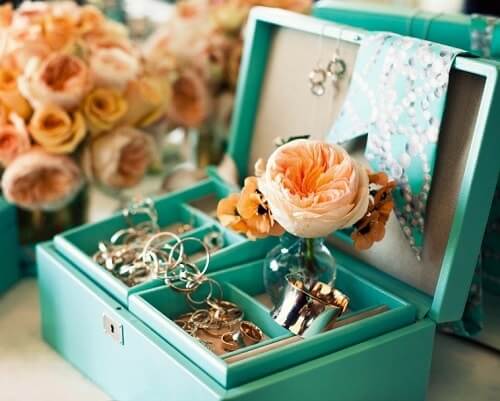 Accessories
Cheap jewelry is the worst gift for your Russian girlfriend. If your budget is modest, it's better to give her something from stuff mentioned above. Expensive accessories emphasize the depth of your feelings and seriousness of your intentions. It doesn't have to be a ring. Some men are afraid to give rings because seeing such a gift, the first thing a girl thinks of is a proposal. A beautiful bracelet, pendant, chain, earring, or brooch is also a great present. And there are a lot more gift ideas for her out there. Just browse the web to find more.
Now, for the presents you should avoid giving when dating Russian women.
Anything connected to weight loss
If your Russian girlfriend is worried about her weight and constantly tries different diets, this doesn't mean that you should take part in it. Even if you notice that your loved one gave up on bakery products and desserts, don't give her anti-cellulite creams, diet pills, and never, ever give her scales (even the modern ones that synchronize with your smartphone). Making such gift is similar to telling the girl that she is fat.
Anti-aging and acne creams
The What-you-can't-give-to-a-Russian-woman list also includes any cosmetic remedies that fight aging and acne. No way can they be considered romantic gifts for her. Your girlfriend can deal with aging herself or with the help of a beautician. A man has to ignore some of his woman's minor defects, even if they are the size of a skyscraper.
A pet
If you saw your lady playing with a blue-eyed kitten or rabbit, this doesn't mean that she is ready to let one of them into her house. Usually, the love for a new interior, a couch from IKEA, and a dressing room full of new shoes is much stronger than the love for pets. In the end, the pet you gave her will move to you; besides, and you'll have to buy your girlfriend a new couch and shoes.
Perfume and decorative cosmetics
Giving such a popular presents for girls can turn into a catastrophe if you don't understand anything in perfumery and cosmetics. Are you sure that your lady wants to smell like creamy caramel? Do you really know that she needs such foundation cream? If not, don't rely on sales consultants' advice. They know your girl even less than you.
Epilator
The modern razor looks great on the shelf in your bathroom - just like the brutal three-day bristle on your face. But who told you that there is hair on the female body? There's nothing there and never was. And why women's skin is so smooth is their greatest mystery. So let it remain so.
Clothes and underwear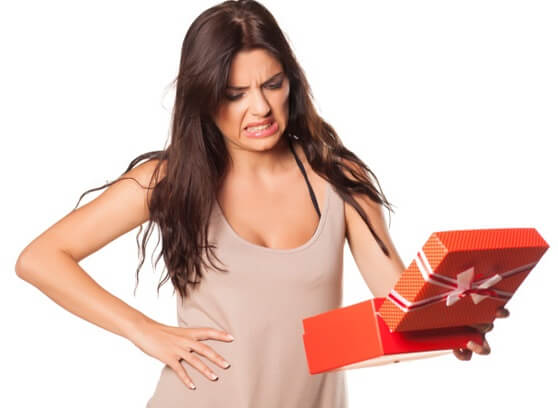 There are two possible situations that make new underwear or dress the worst gift for your Russian woman: you don't know each other for too long, or the girl doesn't tell you her size, and you can't find it out yourself. A dress or bra of the wrong size can be a reason for a quarrel.
A trip somewhere for two
It's an excellent gift, but in this case, there are some nuances. You should give up this idea:
If you barely know each other.
If your lady can't take a vacation for this time.
If you purchased a ticket to Kenya, knowing that she dreams of Paris.
If you offered her to split the expenses.
Money
OK, it's all understandable, you just didn't have time to buy a gift on time, or you lack some imagination. But! Have you ever heard that the gift itself is not as important as attention? So, the money in the envelope is proof of the lack of attention to the person this gift is intended for. Even if you have been committed for 20 years, and she says that she has "everything she needs."
A beauty salon gift certificate/Gift card to a store
The idea itself is good, but as usual, there are a couple of nuances to consider. A gift card with bright numbers indicating the sum of money one can spend is similar to money in an envelope or a gift with an uncut price tag. The same thing goes for gift certificates. You can't just give a woman a free haircut and styling if she goes to the same stylist every time; Russian women are pretty serious about their appearance. And you certainly shouldn't choose a certificate because of the discounts the salon offers. The only thing ladies care about is the quality of service, and cheap prices often mean poor service.