Content:
In most cases all you need to do if you want to win a Russian girl is to treat her right. The thing is that Russian men rarely treat their women right. Therefore, respect is your winning strategy. Russian women for dating are just great, they deserve a man who will treat them right and respect their desire and opinion.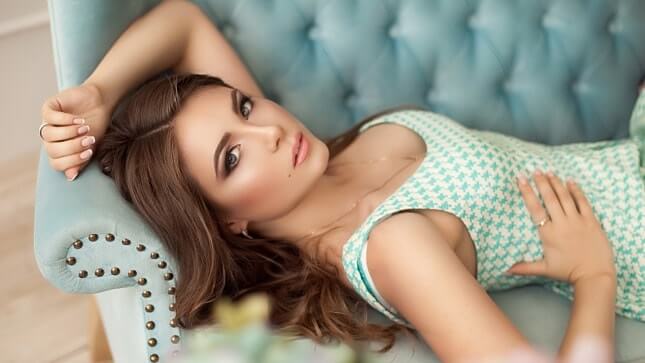 Be sincere about your intentions. Don't lie to a girl about serious relationships if all you want is a hookup. The vast majority of Russian girls for dating are looking for a confident man with a high self-esteem. This usually helps to avoid those who treat a woman as a thing rather than a person. I cannot say that Russian women are over-picky or have any feministic issues. The vast majority of them are dreaming about a happy family and a house full of children.
Now, let's see how to talk to a girl online.
1. Consider your goal
Any acquaintance should start with the correct goal setting, and online dating is no exception. What purpose do you pursue by texting a Russian woman? Yes, this question may seem strange. "Well, I want to talk..." Why? To interest her in yourself or to learn more about her, to show your attitude towards a long relationship or just want to have fun? Each of these options suggests different topics for conversation. Don't take an example from seducers who use the same tactics in any situation.
There is one more reason why you need to first decide on a goal: texting just like that doesn't make sense. If you think: "Well, I have to write something to her" and torture yourself coming up with the topic, you and she will soon become unbearably bored. This is natural. You can't get high from what you do if you force yourself. So, decide why you want to write, and the topic will appear itself. For example, have you just met her? So, you need to learn at least something about her and tell something about yourself. Do you want to tell that you like her? Then find a reason to compliment.
This is the part where most men make huge mistakes. Therefore, be attentive and your communication with Russian girls online will be successful just the way you've been dreaming about it. Besides, it is never late to learn how to talk to girls online. It is something you will soon do intuitively. Just be patient talking to girls online.
2. Keep your first text short
Don't skip this one if you really want to succeed in dating Russian women. Your first message should be short for several reasons. The most important one is that long texts do not meet their purpose. Think about it. The purpose of your message is catching the attention of Russian women online. For God's sake, don't put your bio into it! This is what your profile is there. Your first text should make a girl you like to view your profile. This is really important. How many times did you do it yourself? This is what people usually do when communication online – they get a message from an unknown user, they read the message quickly and look through the one's profile. This is when you may become really interesting for a girl. Therefore, three sentences are more than enough to make the decision whether you want to respond to the message and continue your conversation or not.
Note, this makes your profile work as a key here. That is why it is important to make sure that you have a catchy and interesting one for dating Russian girls.
3. Keep the right level of uniqueness
Have you ever experienced receiving weird and almost creepy messages online? I bet you have. The same is about Russian girls for dating. They receive weird texts on a daily or weekly basis. This is something common for popular girls actually. However, the fact that a girl may get used to such kind of messages, does not mean she does not pay attention to them anymore. On the contrary, every new creepy message enlarges the previous ones, which makes them sound even weirder. It is really cool if you write something unique to a girl, especially if this is your first text to her. However, don't exaggerate things. Keep your creativity down to the appropriate level, so that you don't freak your Russian girl out.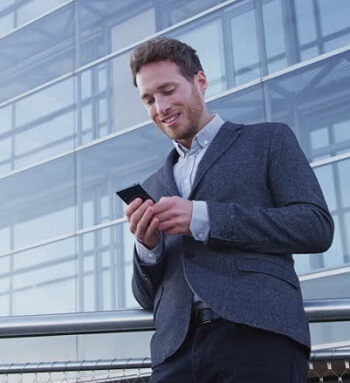 4. Keep your texts confident
This one sends us back to the length again. It may sound weird but short messages sound much more confident. I cannot speak positively on the nature of this phenomenon but it seems to me like long messages make you look more desperate when you talk to girls online. Another important thing is to use the right words here. Words can help you look confident even more than the length does. And vice versa, the wrong words may make you sound unconfident or cocky. Of course, sounding cocky perhaps is better than being a psycho in her eyes but it is better to avoid both.
5. Show that you have read the profile
Is it even ethical to send a standard message to a person? Russian girls for dating receive dozens of messages, which look more like a spam. You don't want a girl to consider you as one of those guys who send one and the same text to all the girls online, do you? Therefore, consider including some personal information into your short text. If you see that you have something in common try mentioning this in your message to a girl. Or simply put a few words on what you like about her profile.
6. Ask questions
Don't forget about the questions. It will be great if you show a girl what you like about her profile in form of a question. Finally, you may ask a girl out using a question. This is a way out if you, for example, cannot think of a questing to ask.
7. Exaggerate things
Don't get me wrong, I don't encourage you to lie when you meet girls online. Not even close. I encourage you to exaggerate your feelings about certain things. It often happens that inline communication lacks emotions, comparing it to a face-to-face talk, for example. This is expertly why we enjoy using smiles so much when texting. Therefore, it's nothing bad about exaggerating your feelings online. Let's say, you have found out looking through her profile that you both like traveling to Asia countries. You may say something like "I like traveling to Asia countries, too" or "I love discovering Asian cultures… I actually find them fascinating". See the difference? Just make your statement sound stronger and you'll grab her attention and meet Russian girls online.
8. Don't wait too long
It happens rarely when men ask a girl out right in their first message. However, if you see (from her profile) that she is really sociable and enjoys being around people, why not ask her out? Now, even though you live about 4000 miles away from her, you still have an opportunity to develop your relationships online. Be creative. There is a great number of options via the internet. Consider using a video chat, for example. I'm not encouraging you to ask her to turn her web on. This may just freak a Russian girl out. Besides, she may think that all you want is to compare her appearance to the pictures from her profile. Thus, make things sound romantic. It's not a big deal for both of you to start a video chat on your tablet or on your phone. Ask her out on a romantic date. For instance, both of you may have dinner in different restaurants but you will be talking and seeing each other. Give it a shot!